If you're a seamstress or a quilter, you know all about fabric scraps. Usually we just stuff them into a drawer, but then it's difficult to tell what you actually have.
These awesome DIY fabric organizers are a great way to store your fabric scraps so that they're still semi-visible. That way you can pull them out if you're quilting as you go.
You'll also have an easier time storing your scraps because you can place your fabric basket in your work space. When you gather enough scraps, make an incredible scrapbuster or stashbuster project. Using your scraps is both environmentally-friendly as well as budget-friendly. Your wallet will definitely thank you!
So what are you waiting for? Get started with one of our fun fabric organizer projects!
Scraptastic Fabric Organizers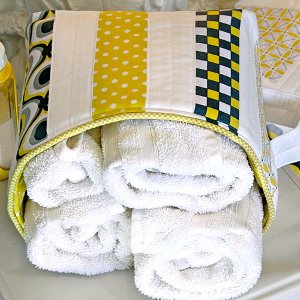 Use your scraps to make a gorgeous basket. What could be more fun than using your scraps to organize your scraps?!
4) Super Simple Fabric Catcher
Better Than Basic Fabric Organizers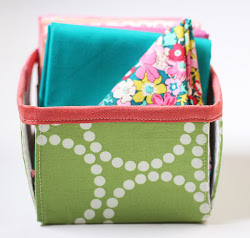 These DIY fabric baskets are so easy to assemble. These basic and sleek designs will look great in your work space.
8) Round Bottom Quilted Bucket
Downhome Fabric Organizers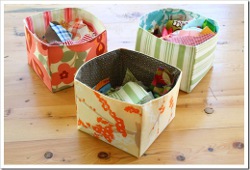 Get a cozy country vibe with one of these rustic fabric organizers. You'll feel like a true Southern belle.
11) Chinese New Year Pop Up Hexie Basket
 Which Fabric Organizer Is Your Favorite? Submit Pictures Below!