The most romantic day of the year is just around the corner and what better way to show your loved ones that you care than with a few Valentine's Day crafts and recipes?
Sure. Store-bought chocolates could do the trick (depending on your loved one, of course), as could those fun pop culture-themed valentines that you can pick up at Walgreens or Wal-Mart. These are usually my go-to gifts for Valentine's Day (namely Harry Potter and/or superhero-themed valentines and candy).
However, year after year, these store-bought goodies have taken a bit of a toll on my wallet. I love them, but they're expensive. So, that has enticed me to turn to homemade Valentine's Day crafts and recipes, which I'm actually really happy about.
By making my own Valentine's Day recipes and crafts, I feel a sense of accomplishment and pride. Because I'm making them with my own hands, it's like I'm giving my loved ones a bit of myself whenever I give them their goodies. Plus, because they're homemade, my valentine(s) may be more inclined to keep what I give them instead of throwing them out a week later.
The festive recipes and projects below are perfect for creative romantics of all ages. You'll find great Valentine's Day ideas for kids and adults alike! So, if you're looking for something that will make the people you care about love you even more this February 14th, look no further than these fun ideas.
Valentine's Day Crafts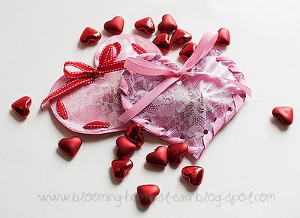 Valentine's Day Recipes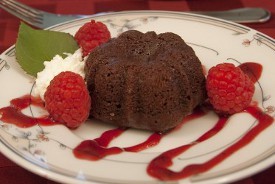 Looking for more Valentine's Day ideas? Here are a few recipe and project collections to check out. Hopefully they'll inspire you!
72 Valentine's Day Ideas for Boyfriends
19 Crafts for Homemade Valentine Flowers
28 Valentine's Day Recipes to Fall In Love With
8 Last Minute Valentine Gifts
What Valentine's Day crafts and recipes will you be making this year?