Let's be honest: quilting is expensive. Whether you're spending money or time, sometimes it seems like you can pour everything into your latest quilt, only to kiss it goodbye when you give it away to its intended recipient. But as wonderful as the feeling of making your very last snip on a quilt can be, sometimes you just want to create something that doesn't cost you a million dollars in fabric or a whole weekend in time.
Well, we here at FaveQuilts believe that thrifty does not have to mean "cheap." There's no reason why you can't make beautiful, high-quality quilts without breaking the bank and without missing dinner. So, with no further ado, we present 20 patterns that are perfect for quilters on a budget and on a schedule.
10 Wallet-Friendly Quilts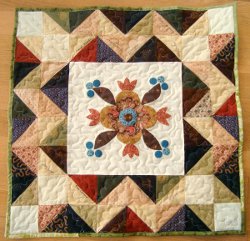 Quilts like the UFO Quilt Block and the Race to the Finish Jelly Roll Quilt are the perfect patterns for beautiful, elegant quilts that don't cost a fortune.
1. UFO Quilt Block
2. Scrappy T-Shirt Quilt
3. Scrapbuster Star Block
4. Polka Dot Appliqued Beach Towel
5. Vintage Hankie Quilt for Baby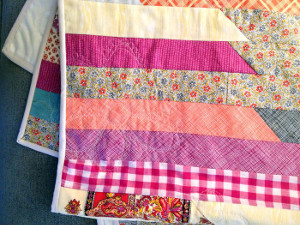 6. Race to the Finish Jelly Roll Quilt
7. Smoky Mountain Stars Quilt
8. Beautiful Bias Bag
9. Baby Clothes Quilt
10. Perfect Pineapple Blossoms Block
10 Watch-Friendly Quilts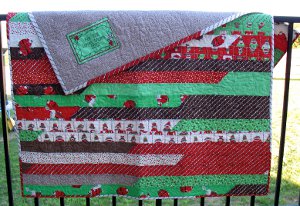 Have a little more money to spend, but not the time? Quilts like the Four Hour Lasagna Quilt and the Super Fast and Easy Baby Blanket, just an afternoon!
1. Four Hour Lasagna Quilt
2. Striped Chevrons Baby Quilt
3. Magical Flannel Rag Baby Quilt
4. Quick and Cuddly Rag Quilt
5. Lightning Fast Mini Quilt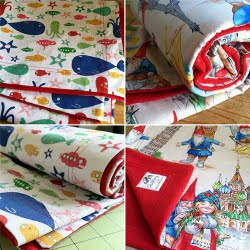 6. Magical Lands Strip Quilt
7. Simple T-Shirt Quilt
8. Modern Tied Comforter
9. Fastest Hand Tied Flannel Quilt
10. Quick Triangles Quilt
What's the quickest quilt pattern you've ever made?