We unfortunately live in tough economic times. We completely understand, and we want to do everything we can to help you out. Living on a fixed budget in no way means that you can't enjoy the finer things in life. You just have to be creative. We present to you recipes and craft projects that can be made cheaply. However, you won't be able to tell as such. These recipes taste so good that you'll want to have them over and over again, and these projects are so fantastic that everyone will be asking where you bought them!
These projects and recipes come from Cheap Eats and Thrifty Crafts newsletter. Click here to find out how you can sign up for free.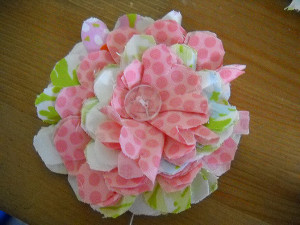 If you're in need of a fun and festive floral craft for spring, then look no further! These Spring Scrap Fabric Flowers are a precious decorative craft, perfect for someone looking to embrace the season. Everything comes back to life this time of year, and flowers can be found on every block. Add a few fabric pieces to the mix, and spend one rainy spring day crafting with this easy-to-make tutorial.
Looking for a dish with great texture and taste? We've got ya covered with this Crispy Onion Baked Chicken. Start unbuckling your belt now because once you start eating this you won't wanna stop!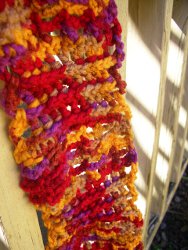 Got an extra skein of yarn lying around the house? Grab it and get to work on this One Skein Scarf. It's an easy crochet pattern that you can complete in just a few hours or less. It's also a great stashbuster pattern if you have scraps of yarn to use up, as well. Use an H hook to complete this pattern.
They'll be shouting "Hot diggity dog!" for Hot Dog Bundles, a combo of hot dogs and beans served together in buns. Your kids will be begging you to make this easy treat every night.
Which do you prefer, cheap eats or thrifty crafts? Let us know in the comments below!