Print This Post
Sitting around the table with your family is something that millions of Americans do every night. There are a lot of families who are also adjusting to life with gluten-free diets, whether it be because of Celiac Disease or because of other health concerns. The main misconception of gluten-free food is that it's expensive; however, that is not always the case. These days, you can get a lot of great gluten-free ingredients for very cheap. Even while staying on budget, you can create some amazing meals. Casseroles yield a lot of food with a small amount of money.
Here are some amazing gluten-free casserole recipes that are sure to save your weeknight dinner as well as your wallet.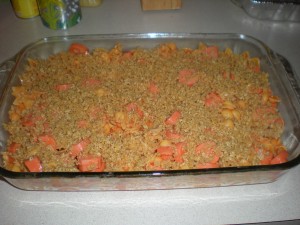 Enjoy this Hot Dog Casserole with a crunchy top and tasty center. Have a meal that is simple to make and won't burn a hole in your pocket. Get in a protein and vegetable in every bite of this balanced dinner option.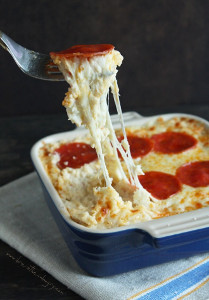 Make this delicious pepperoni pizza casserole for a special dinner treat; it takes no time at all to whip together. Even on your busiest weeknight, you can create this amazing gluten free casserole recipe.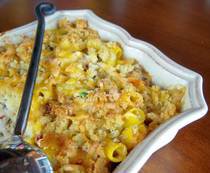 This Classic Tuna Casserole Recipe uses smart wheat-free ingredient substitutions so that you can add this vintage cooking idea to your list of go-to casserole recipes.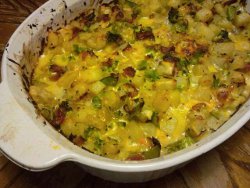 This delicious gluten free dinner recipe is sure to be a crowd-pleaser! The Cheesy Broccoli Bacon Bake is a creation to crave with its ooey, gooey goodness. Plus, it's a cinch to whip together.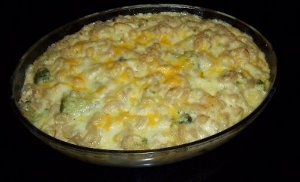 This Five-Cheese Macaroni Casserole is a great way to sneak in protein and veggies to everyone's childhood favorite. The creamy cheese mixture surrounds the bites of broccoli and chicken, giving the nutrients a perfect disguise.
How do you save money while still eating gluten-free?
FaveGlutenFreeRecipes.com is your source for hundreds of free gluten free recipes, gluten free foods, and gluten free healthy recipes. We add new wheat free recipes and tips every day. You will find step-by-step instructions, videos, and recipes to make gluten free cooking quick and easy. Whether you have celiac disease or are just interested in learning more about a gluten free diet, we have something for everyone. From healthy gluten free breakfast recipes all the way to gluten free dessert recipes, we have gluten free cooking ideas for everyone and for every situation.
Print This Post