With the big food holiday just around the corner, we know you're looking for ways to cut down on cost. Thanksgiving dinner can get quite expensive, especially when you're the one hosting. We've got a few tips from our friends at EverydayDiabeticRecipes on how you can make this holiday season both healthy AND inexpensive.
Just because you're hosting Thanksgiving dinner, it doesn't mean you have to be in charge of making and buying all of the food! Ask everyone who's attending to pitch in and bring one side dish. Not only will your guests be happy to help out, but they'll get a chance to share their favorite family dishes, so it's a win-win all around! When picking out a turkey, make sure to only get as much as you need. Butterball has a handy turkey calculator here that you can use to figure out how many pounds your turkey should be relative to the number of guests you expect. As a bonus, it also calculates the amount of stuffing you'll need, so you won't have to worry about all of your food going bad.
If you're still left with making a few side dishes for the big feast, we've got a few recipes to help you stay within your budget.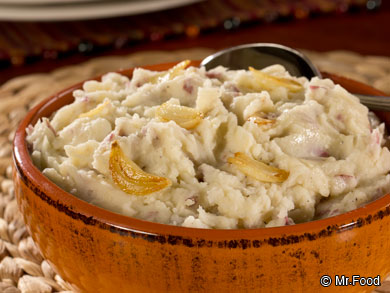 Creamy Garlic Mashed Potatoes – Potatoes are such an inexpensive vegetable that this six-ingredient side dish can fit into anyone's budget.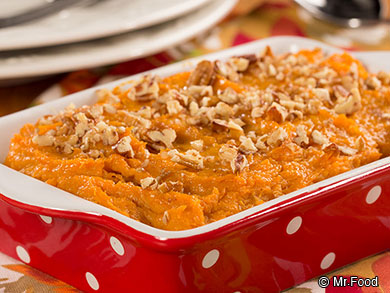 Dreamy Sweet Potato Bake – We've got another six-ingredient potato recipe here, but this time we're going on the sweet side. Feel free to skip the nut topping to save a few extra bucks.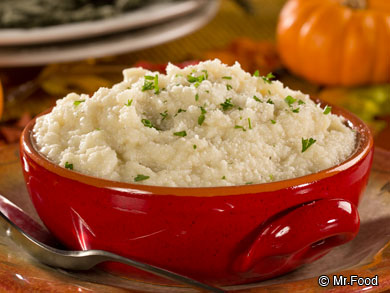 Parmesan Mashed Cauliflower – Not feelin' the potatoes this year? We've got a cauliflower version that's just as tasty… and just as inexpensive!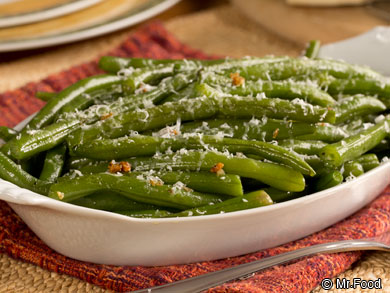 Green Beans Italiano – This simple green beans recipe uses everyday spices and garnishes to add flavor without the extra cost.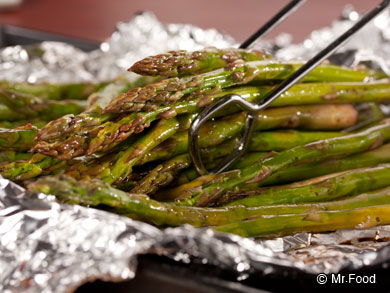 Baked Balsamic Asaparagus – Not feeling the green beans this year? This quick 'n' easy asparagus recipe will get in your fair share of greens!
What's your go-to Thanksgiving side dish? Let us know in the comments below!