There is no reason that you can't make something beautiful, while also making it on the cheap. Prepare delicious recipes and make some beautiful craft projects that are good for both your senses and your wallet. That is why your local dollar store should be your new best friend. You can purchase some incredible items that fit perfectly with whatever you plan on making. Best of all, nobody will be able to guess that you didn't spend an arm and a leg! Get name brand quality without name brand prices with these 5 Must Have Dollar Store Recipes and Projects.
These projects and recipes come from Cheap Eats and Thrifty Crafts newsletter. Click here to find out how you can sign up for free.
The best way to celebrate spring is by making a skirt that is inspired by a flower! This Dollar Store Petal Skirt can be made from an old t-shirt, some dollar store flower petals, and these free sewing patterns.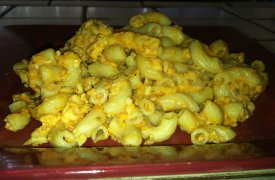 Save your money with this delicious Dollar Store Ranch Chicken Casserole. Made with some items that can be found at the dollar store, this makes for one of the best chicken casserole recipes. Your family will love it.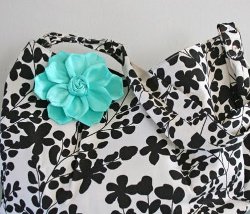 Even if you don't know your way around a sewing machine, you can still make your friends and family a fabulous and versatile accessory that they'll love to wear! This No Sew Ribbon Corsage is something they can wear on a cardigan or display on their purse. It looks great either way!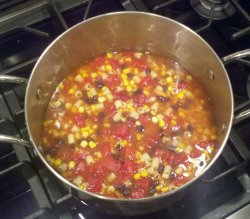 If you are looking for some cheap meal ideas this soup is perfect for you. Dollar Store Southwest Soup is a hit with vegetarians and carnivores alike and, the best part is, many of the ingredients can be found on the shelves of most dollar stores!
Turn a dollar store cookie sheet into a pretty, decorative memo board using scrap paper and Mod Podge. This Dollar Store Cookie Sheet Magnet Board is thrifty and easy to make, and it makes a big impact on your craft room decor. Learn how to make memo boards that are stylish and functional.
What is your favorite thing to purchase at the dollar store?