Spring is in the air. The sun shines brighter, the birds chirp louder, and it's time for you to do some spring cleaning. There is so much clutter around your house that it seems like a daunting task to organize everything. We're here to help you with that. Instead of throwing away old junk or putting into storage, why not recycle it and make it into something you can actually use. Take all of your excess foodstuffs and turn them into recipes your entire family will enjoy. Take your old scraps and garbage, and turn them into projects your friends and family will adore. Enjoy 5 Must Have Spring Recipes and Projects.
These projects and recipes come from Cheap Eats and Thrifty Crafts newsletter. Click here to find out how you can sign up for free.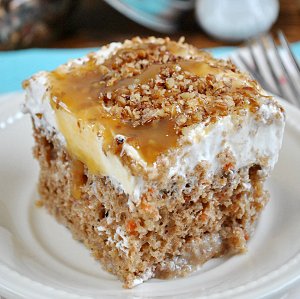 Carrot Cake Poke Cake is a divine dessert that takes your favorite spring cake recipe and turns it up a notch. The cake is filled with sweetened condensed milk and topped with a vanilla cream cheese frosting. Add a healthy dose of caramel sauce and pecans to make it complete.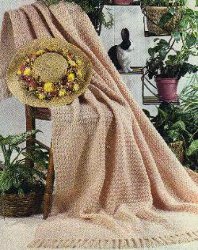 Not all afghans have to be heavy. This Perfect For Spring Lightweight Afghan is perfect for summer and warmer weather. You'll love this soft and simple crochet pattern.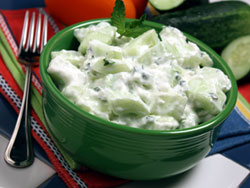 Keep your kitchen "cool as a cucumber" with this refreshing chilled Creamy Cucumber Salad that earns big points as a healthy side dish option.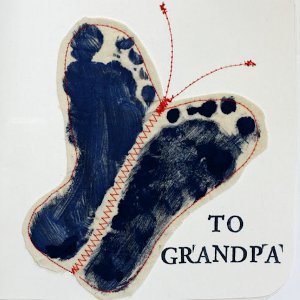 Footprint Butterflies are a fantastic way to incorporate tiny tootsies into wonderful paint crafts for kids that they will love to make! These make great spring crafts for kids and gifts kids can make for Grandparent's Day, Mother's Day, Father's Day and more!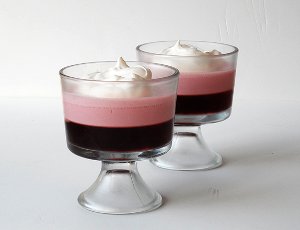 There's something about its light consistency and fun-to-eat flair that'll just make you happy.  It's the perfect spring food.  This yummy Layered Jello Delight is a breeze to whip up and is a beautiful treat to serve for a spring potluck or get-together with family and friends.
What is your favorite part about spring?