Summer is the perfect time for berry-picking and indulging in fresh fruit. I love eating ripe blueberries right off of the bush as I pick them to bring home. One of my favorite things to do at the end of the season is capture the essence of each berry by making jam. Jam lets you preserve the taste of fruit so you can enjoy it all year long! When January rolls around, you can still experience the delicious taste of a strawberry or blueberry. The best part about making your own jam is that it costs next to nothing.
At AllFreeSlowCookerRecipes.com, we have plenty of easy jam recipes that you can make in your trusty slow cooker. These recipes couldn't be simpler, especially since most of them require only five ingredients or less. Check out some of our favorite slow cooker jams, as well as some slow cooker butters.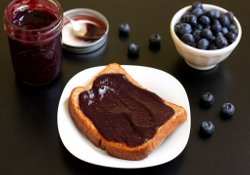 Blueberry Lavender Butter is a velvety smooth spread that goes great on scones. It even pairs perfectly with plain yogurt. The flavor combination of blueberry and lavender is fresh, sweet, and super tasty.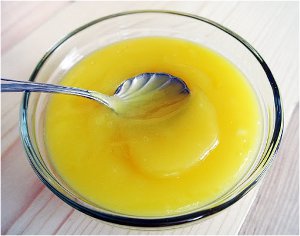 This recipe for Slow Cooker Lemon Curd is a burst of citrus flavor. It has a bold, sweet taste and a thick, creamy texture. Spread it on muffins, or enjoy it with dessert. You only need lemons, butter, sugar, and eggs to make this recipe. What could be more thrifty than that?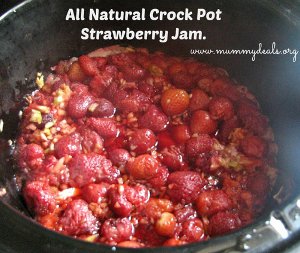 With four ingredients, this recipe for All Natural Strawberry Jam is another money-saving spread. Make a large batch and give it to your friends and family as gifts. Everyone will love the classic taste of this slow cooker jam. Serve it on toast for breakfast.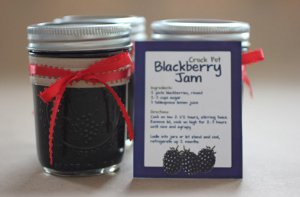 This slow cooker jam recipe calls for blackberries, sugar, and lemon juice. Three Ingredient Blackberry Jam is a budget-friendly spread that makes enough to share. Don't fret if you don't like seeds. You can simply strain the jam once it cooks.
Looking Ahead: Slow Cooker Butters
Summer will soon draw to a close. While you can preserve summer fruit, you can also preserve the fall staples that are apple and pumpkin. Take a look at some of the slow cooker butters that AllFreeSlowCookerRecipes.com has to offer.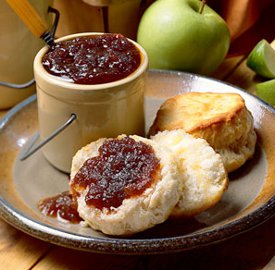 Capture the essence of fall with this recipe for All Day Apple Butter. Prepare it at night, let it cook for hours, and it will be ready for breakfast when you wake in the morning. Serve it on bagels or biscuits. It's a five-ingredient recipe that your family will gobble up.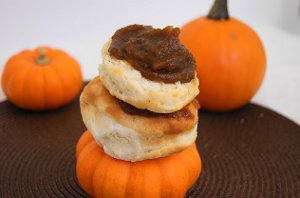 This recipe for Easy Pumpkin Butter is made with the same ingredients as the apple butter above, except pumpkin is substituted for apple. Make both recipes and you'll really get a bang for your buck. Besides biscuits and bagels, this slow cooker butter recipe also goes great on graham crackers.
Be sure to check out Slow Cooker Jams: 14 Recipes for Slow Cooker Jam Making for more jam ideas.
What's your favorite jam flavor?