Are you looking for a project that will not take up too much of your time or use up a lot of your yarn? Are you a beginner just learning how to knit? If that is the case then these 6 One Skein Wonders That You Must Have are the perfect projects for you. AllFreeKnitting.com is full of wonderful ideas for projects you can make using only one skein of yarn and they would like to share some of their projects with you today. Everything you see is extremely adorable and are the perfect thrifty crafts for you.

This knitted pattern is an essential for your shoes. When you come into the front door, place your shoes on this One Skein Rug. This will ensure that no dirty feet will mark your floors! This one skin wonder is a must make.
This is an amazingly elegant pattern that can be worn for multiple occasions. Ribbed edges frame a simple mesh pattern that makes these One Skein Wristlets feminine and breathable.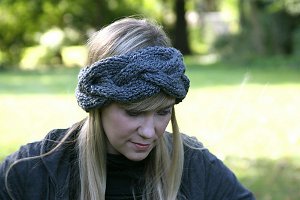 Want to get the look of Anthropologie without the high price tag?  This adorable Anthro Inspired Braided Headwrap is the perfect stylish accessory for all occasions.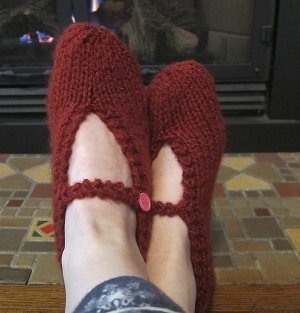 If you or someone you know has chilly toes, then this One Ball Mary Jane Slippers would make an excellent and thoughtful gift. This one skein beginner pattern is a fabulous way to start knitting off on the right foot. Or in this case, feet!
This lacy One Skein Ascot makes an adorable accessory, and since you need only one ball of yarn, there is no excuse not to make it! Knit this pattern up in a matter of hours and before you know it, you'll have room in your yarn stash for more yarn.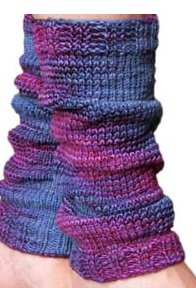 This free, online, knit legwarmer pattern is different from the rest— it is knit in sport weight yarn.  So what are are you waiting for, create these classy Leglets by easily knitting in the round.
This Easy Scarf Pattern can be knit using only one skein. It's also a great knitting pattern to use up any leftover yarn you may have around the house. You will love how soft this scarf feels on your skin.
What is your favorite one skein knitting project? Let us know in the comments!