I'm always looking ahead to the next holiday. My Christmas lights are packed away on December 26th. I toss my valentines in the recycling bin on February 15th, and I don't even think about dyeing eggs until the night before Easter Sunday. Still, I make one exception every year: Elf. It's such a heartwarming and hilarious movie that I could watch it any day of the year. Whether I'm shivering in subzero temperatures or sweating my way through a heat wave, I'm ready to watch Will Ferrell tackle Santa or get caught in a revolving door.
One of my favorite parts of the film is when Buddy recites the Code of the Elves with his classmates. Rule number 1? Treat every day like Christmas. Sure, it sounds lovely, but if I had to give gifts to my loved ones every day, I'd be broke in no time. Luckily, there are easy and affordable alternatives: DIY Christmas gifts. At AllFreeChristmasCrafts we have a ton of budget-friendly ideas for any occasion.  While these projects would make wonderful Christmas presents, you can give them any day of the year.
Vintage Craft Ideas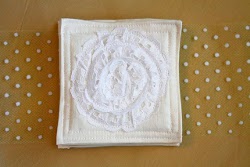 Do you have Downton Abbey fever? We've got several vintage craft ideas that will please anyone who loves old-fashioned glamor. With the help of these tutorials, you can make classy crafts without spending a fortune.
Lace Doily Coasters
Painted Glasses
Stunning Music Paper Wreath
Crafts for Kids to Make and Give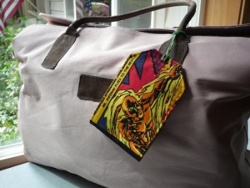 We have tons of inexpensive ideas for kids, too. Check out these superhero tags that can turn a backpack from boring to amazing. Help your children make a present that's sure to melt Grandma's heart. Ask them to write down reasons they love Grandma on pieces of paper and store them in a decorated jar.
Snowman Hand Sanitizer
Superhero Luggage Tags
We Love You Jar
What's your favorite gift to give?