Calling all angels! We're totally in love with angel crafts at this time of year. Admittedly holiday-inspired, our theme for the next few days is a nod to beautiful, perfect angels and the crafts they inspire. From ornaments to vintage garland, we can't get enough of tasteful angel crafts.
If you're in the spirit for angel crafts, look no further than our collection of 30+ angel crafts and recipes now through Friday. These easy crafts are the perfect way to start getting into the holidays, and you can even make some quick gifts for family and friends.
Our featured craft is a vintage beauty from Carolyn Wainscott – Vintage Angel Garland. It's a cute, rustic way to decorate for the holidays. You can hang it on your Christmas tree, drape it over the mantel, and more! Best of all, it's super easy. You can even get the kids or grandkids involved. Check back Tuesday morning (tomorrow) to see it!
This is a good time to talk about FaveCrafts.com's most popular angel craft of all time: the Tampon Angel Ornament. For whatever reason, the Tampon Angel has been very controversial, especially in the comments! Nonetheless, it's popular for a reason. Check it out and tell us what you think. 🙂
We rounded up our favorite angel crafts from AllFreeChristmasCrafts.com and FaveCrafts.com to get you started. Share your own angel crafts with the hashtag #DIYAngelCrafts to receive some social media blessings from us!
30+ Amazing Angel Crafts + Bonus Giveaway!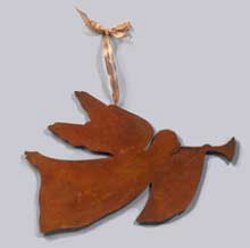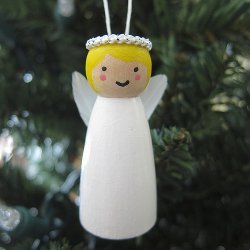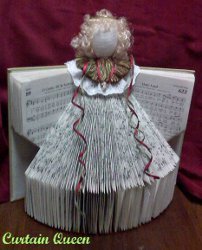 Bonus Giveaway!
Through November 13, we're giving away two skeins of Mrs. Crosby yarn and a Krenik Thread Legacy Sampler to one lucky winner. You can use the Krenik thread to make gorgeous angel crafts, use the yarn to crochet a tree topper, and more. We hope these prizes will inspire you!
And the winner is… Missy Fraser!
Missy said, "Joy to the World" is my favorite Christmas song. When I was in high school choir, we performed this song. It is a Christmas memory I treasure.
Missy, we will contact you via email.
What's your favorite holiday song?