A lot of times, creating a gluten free recipe requires rather expensive ingredients. However, there are many more recipes out there are budget-friendly. Just because you can't tolerate gluten, doesn't mean you have to tolerate an empty wallet. These recipes from FaveGlutenFreeRecipes.com are all made from relatively cheap ingredients that you can find at any local food store or even the dollar store. There's no need to go venturing off to expensive food boutiques to find your gluten free food.
Ground beef, eggs, chicken, rice, canned vegetables – all of these foods are pretty cheap, and all are gluten free. Here are some budget-friendly recipes that feature one or more of these ingredients. They also feed a lot people so you can easily make your dollar stretch.
One of the most expensive things about going gluten-free is the flour you need to create any of your favorite baking recipes. This DIY Gluten Free Flour helps cut down that cost.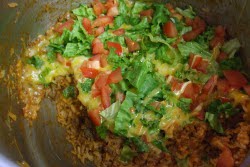 This Taco Rice Skillet is a great dish for those on a budget. While it's small in cost, it's big in flavor. Most of the ingredients can be found in the dollar store.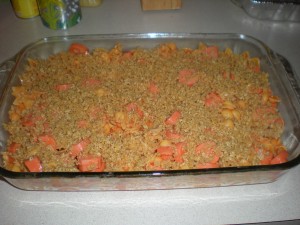 Casseroles are easy ways to stay on budget while feeding a lot of hungry mouths. This Hot Dog Casserole is no exception; made with cheap ingredients, this is a kid-friendly recipe that will please all you serve it to.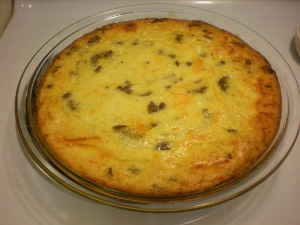 This amazing Hamburger Cheese Quiche combines two very budget-friendly gluten free ingredients: eggs and beef. You can make this quiche for any meal, and it will never break the bank.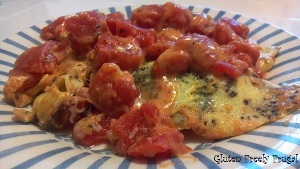 Omelets, like casseroles, are cheap, all-in-one meals that are quick and easy to make for dinner or breakfast. Make these Pizza Omelets and satisfy the whole family with minimal effort and at a low cost.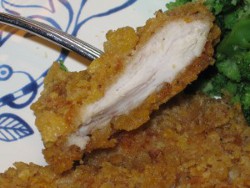 Chicken Fingers are a fast recipe is perfect for the budget conscious family on the go.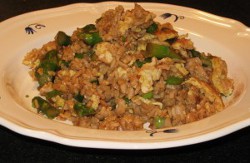 This awesome, Chinese take-in recipe for Egg Fried Rice is a super cheap, super tasty meal that is perfect for anyone who wants something quick and easy while still being inexpensive.
What's your biggest, gluten free budget challenge?