I'm a big believer in simplicity. I try to keep everything I do as simple as possible. I speak my mind as clearly as possible, try to keep my house clean and uncluttered, and I live for easy Amish recipes and crafts.
As much as I love technology and freak out when I can't find my phone (which happens more often than I'd like to admit), there's something so alluring about Amish life. Being unplugged from everything and not having superficial issues to worry over sounds really great to me sometimes. Not only that, but all of the Amish recipes and crafts that I've ever tried have come out perfectly. The food is absolutely delicious and the crafts are stunning in their simplicity.
I'm not lying when I tell you that I have a trip to an Amish town on my to-do list for this year. I'd love to see their handiwork up close and personal. I'd also like to catch a glimpse of their lives to see if there's anything that I can adapt for my own life (without disturbing them, of course). But, until I make my way to a nearby town, these Amish recipes and simple Amish-inspired crafts will just have to tide me over for the time being.
Simple Amish Recipes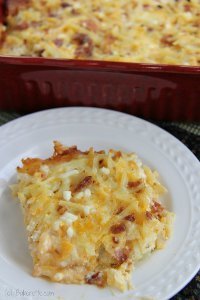 Homemade Amish Friendship Bread
Amish-Style Broccoli Salad
Ultimate Amish Breakfast Casserole (pictured right)
Amish Light-As-A-Feather Doughnuts
Amish Ham Casserole
Amish Chicken Biscuit Stew
4-Step Amish Chocolate Crinkle Cookies
Old Standby Amish Macaroni Salad
Cinnamon Cream Cheese Roll-Ups
Amish Applesauce Cake
Amish Beefy Sour Cream Noodle Bake
Old Fashioned Amish Lemon Sponge Pie
Beautiful Amish-Inspired Crafts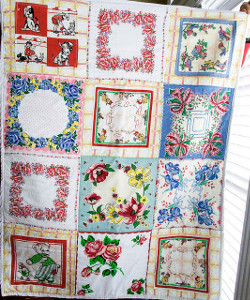 Amish Inspired Crochet Hat
Basket Block Pattern for Quilting
DIY Vintage Jar Collection
Rustic Burlap Heart
Crochet Amish Puzzle Ball Pattern
Crochet Cranberry Basketweave Throw
Classic Amish Diamond Quilt
Amazing Amish DIY Dish Towel
DIY Twine Wrapped Jar Vase
Vintage Hankies Quilt (pictured right)
Rustic and Raw Quilt
Hankie Turned Baby Bonnet
If you like these Amish recipes and crafts, you'll love these other two craft and recipe round-ups!
Have you ever visited an Amish town? What was it like?