Cooking over an open fire is one of the best parts of going camping. Look no further than the recent obsession with all things s'mores flavored and you'll see just how much everybody loves it! You have to get a little more creative when you're cooking without access to your kitchen, so it's a great excuse to make some recipes you'd never try at home and try out camping hacks.
Tin foil recipes are really easy to pull off when you're camping, and they can save you a lot of money with cheap ingredients. Most tin foil recipes only take a few ingredients, and they're savory for the whole family to enjoy. Frequently called "hobo dinner recipes," these on-the-go meals are all about saving time. Best of all, there's not a bunch of cookware to clean or lug around with you.
Usually, all you need to do for these recipes is combine them in a tin foil packet and grill them for a while. My personal favorite is the Walking Taco – while not technically tin foil, you can make an entire dinner in a bag of chips! Whoever came up with that is a genius. (Fun fact: You can buy these at walk-up fast food joints in Milwaukee, WI – but they're pretty easy to make yourself! While camping, just cook the meat over the fire before combining the ingredients in a Fritos bag.
Get ready to go camping with these RecipeLion.com budget-friendly recipes that you can cook up under the stars.
Cheap Campfire Eats: 5 Thrifty Tin Foil Recipes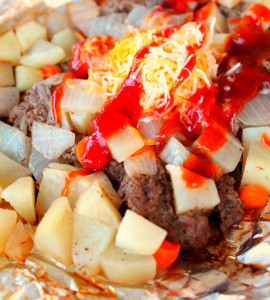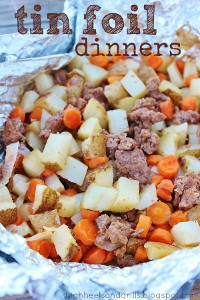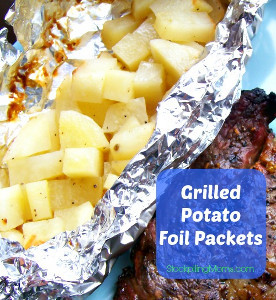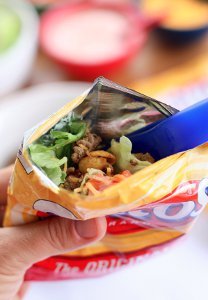 On the hunt for more budget-friendly recipes? We've got an entire Pinterest board dedicated to cheap eats!
 Need more camping tips? Check out our Camping Hacks.
What's your favorite camping activity?