Every mom deserves to feel like a queen on Mother's Day, but unfortunately not all of us have a budget fit to give the royal treatment… So how do you pamper her without pulverizing your pocketbook? With DIY jewelry, of course! Every woman loves to receive jewelry, and for it to be handmade by a loved one makes it all the more special. We've gathered up some gorgeous DIY jewelry projects that look as good as store-bought but cost a fraction of the price to put together. Make her feel like a goddess this Sunday without crippling your cash flow by recreating some of these fabulously frugal homemade Mother's Day gifts.
A proud mama loves to brag about her children every chance she gets. With these Beautiful Birthstone Necklaces, she can show off her kids and her chic new accessory at once. Handcraft a cute and understated charm necklace featuring her babies' birthstones using this jewelry tutorial as inspiration.
Handprint crafts are a classic gift for kids to give parents. With this Fingerprint Clay Pendant project, mom can take her kid's prints from fridge door to necklace chain. This cute clay jewelry project preserves their prints in a more sophisticated way and creates something mom can actually get use out of.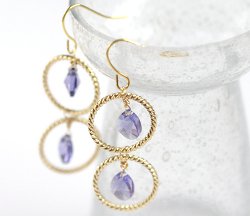 For the mom who's always putting her family first and sacrificing nice things for herself, these Piccadilly Drop Earrings will be a much needed treat. Simple yet stunning, these gorgeous earrings have a designer look at a DIY price. You'd never guess these gorgeous earrings are so easy (and cheap) to make.
Back to birthstones: If your mom is more into brooches than necklaces, then this Family Tree Brooch would make a lovely homemade gift option. She can sport the birthstones of all her offspring with this simple wire wrap project. This one might make a good gift for grandma since it offers more space to represent multiple generations!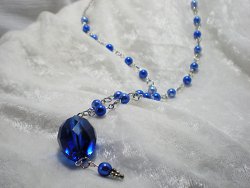 Every sophisticated lady should have a set of pearls in her collection, and with this tutorial on How to Make a Custom Color Pearl Necklace, you can make a set perfectly suited for her style. Keep it classic with a white strand, or customize it to feature her favorite color.
Make her some handmade jewelry this year, and make this Mother's Day one to remember. These pretty pieces cost much less than their store-bought equivalents and have much more meaning; it's a win-win! If you don't see the perfect project for mom among the tutorials above, check out 18 Mother's Day Jewelry Gifts for even more jewelry making inspiration.
Are you giving handmade Mother's Day gifts this year? What are you making for mom?