With the holidays just around the corner, saving money has been priority number one for me. I've been making room in my budget by taking a good look at my food costs; it's amazing how much the occasional trip to Starbucks or cruise through the drive-thru adds up over time! If you're thinking ahead to the pricey holiday season ahead, now is the time to ditch dining out in favor of some quick budget meals at home.
Here are 5 simple dinner ideas that you can throw together in under an hour and on the cheap! Guaranteed, these are easier (and much cheaper!) than just going out to grab something. For even more budget dinners, check out this collection of 25+ Poor Man Meals and Frugal Recipes!
I know the title of this recipe is setting the bar high, but trust me—this dish lives up to the hype! This easy, elegant chicken recipe is made with 6 easy ingredients that you most likely have in your pantry right now. I love this meal because it takes just 30 minutes to throw together, so I can get dinner on the table in under an hour.
And for dessert? Our irresistible cake mix bars.
This recipe is basically a homemade, tastier version of Hamburger Helper. Always a classic dinner option, this meal is great when you need to whip something up fast. This is one of those meals that tastes every better the next day, so make a bunch of this and serve the leftovers up for lunch!
If you have a few extra minutes, serve this alongside our Best Bisquick Drop Biscuits!
Sometimes the simplest dishes are the best. Take a note from the Amish and bring it back to basics for dinner tonight! This meal can be made in under and hour and features some seriously cheap ingredients like ground beef and spaghetti noodles.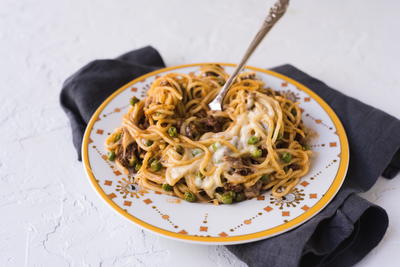 For most classic recipes, check out this Shortcut Amish Friendship Bread Recipe.
Just because you're on a budget, doesn't mean you have reach for those nasty boxed dinners. This dinner will take you just 20 minutes and is made with basic, cheap ingredients. Forget the boxed junk and feed your family this wholesome meal instead!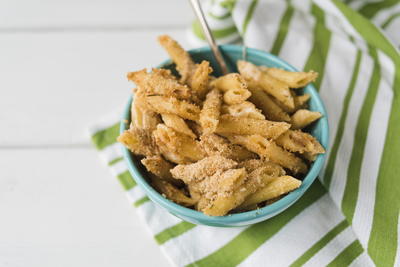 Kick it up a notch and serve this along side this Ritzy Baked Chicken!
Skip the trip to Cracker Barrel and learn how to make this deliciously cheesy and crunchy chicken casserole at home! Using classic ingredients like chicken breast, frozen broccoli, and Ritz crackers you can have dinner done in under an hour and on the cheap.
Complete the meal with these Cracker Barrel-Inspired Home-Style Mashed Potatoes!
What is your go-to weeknight meal? Let us know below in the comments!