Anyone who entertains little ones on Thanksgiving knows that decorating the kids' table is just as important as decorating the dining room table. The decorations are a little different, though. They're much more colorful, for one, and they're usually edible! Have a blast collaborating with your kids to make these ideas for easy Thanksgiving table decorations a reality.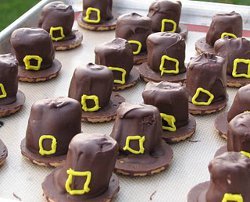 There are crafts to color and crafts to nibble on, easy Thanksgiving crafts to display during the meal, and crafts for kids to take home and put on their own walls. Gobble up these ideas before it's too late!
Thanksgiving Crafts for Kids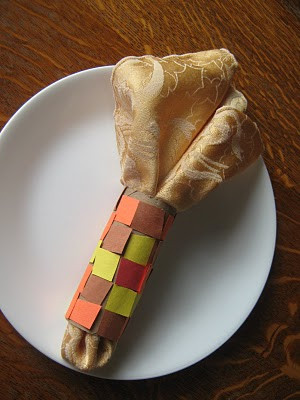 Making sure the kids have a fun, safe afternoon while also ensuring that you and your adult relatives have plenty of time to catch up is important. Why not load the kids' table with these awesome, easy Thanksgiving kids crafts? Cousins, siblings, and little neighborhood pals will have a wonderful time coloring and pasting together before and after the meal. Here, you will find crafts that will teach kiddos about the concept of thankfulness and how to set a welcoming table, as well as crafts that are just plain fun!
Easy Styrofoam Crayon Turkey
Thanksgiving Table Setting for Kids
Harvest Napkin Holders
Children's Hand Print Thanksgiving Tree
Fun Thanksgiving Desserts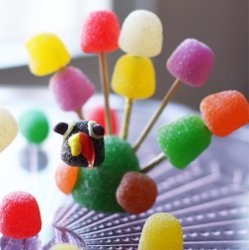 Your children will absolutely delight in being asked to prepare tasty treats for their visiting cousins! Use these ideas for easy Thanksgiving desserts to make turkeys out of candy, cookies, and more! Set them on each child's plate with a festive place card as a pre-dinner treat, or let your children present their creative Thanksgiving desserts on their very own trays next to the pumpkin pie! They'll love getting to participate in the main event, and you'll love that they learned to prepare something special for the ones they care about.
Gobble Gobble Rice Krispie Treats
Marshmallow Pilgrim Hats
Colorful Gumdrop Turkeys
S'mores Pops for Turkey Day
How do you make your kids feel special on Thanksgiving? Let us know below in the comments!