Dump dinners and spring are the best combination. Any easy recipe that gives me more time to sit outside and enjoy the fresh air (though it's still a bit chilly) is a good option! The days are getting longer, and my patience in the kitchen is getting shorter. Game plan: Come home from work, toss dinner together and enjoy the extra sunshine as the days get longer. Thank goodness for spring!
Thank goodness for dump dinner recipes, because I don't want to entirely neglect home cooking. Eating out all the time out of laziness is a bad habit, both for my health and wallet. But my family can experience all their restaurant favorites with copycat recipes. Now, take it a step further and make a dump dinner that reminds everyone of restaurant food. Yum! Now it's a party, right?
Here's our favorite copycat dump dinner recipes so you can have quick weeknight dinners. Happy spring!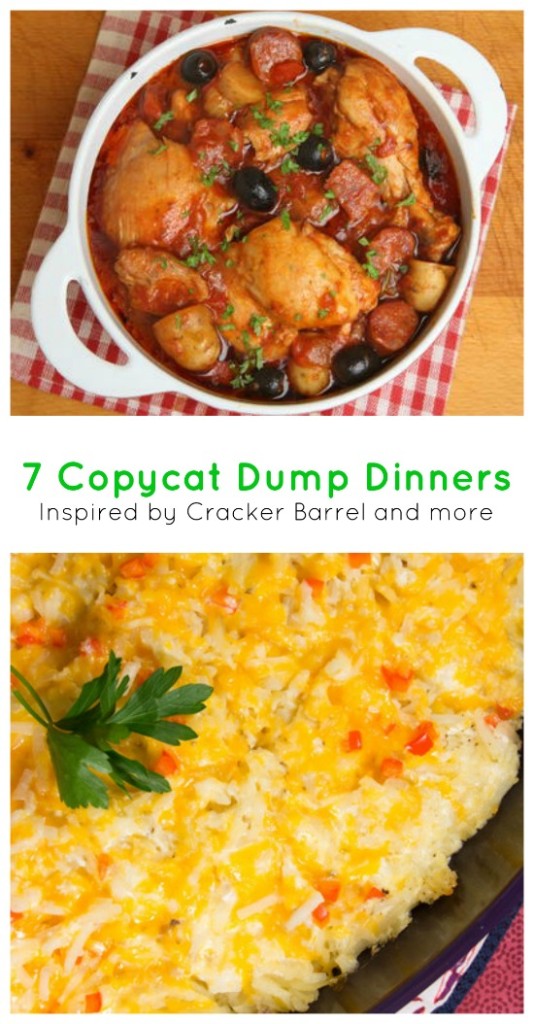 7 Copycat Dump Dinners for Spring
More dump and go recipes:
What's your favorite restaurant?