Between knitting and quilting, there are a lot of scraps leftover from your many crafts. Don't throw them out! It's like throwing away money. Use those bits and pieces to create something brand new.
To make sure that you never miss another budget project or recipe, click here to find out how you can sign up for our free Cheap Eats and Thrifty Crafts newsletter. With just a few clicks, you can have projects and recipes like these delivered to your inbox every week!

Thrifty Crafts
Gather up those fabric scraps, old tee shirts, and thrift store wearables you're never going to wear and transform them into this Bold Bird Garland. This flock of birds can be hung on your wall, over a dresser, or in a door frame for a fun and colorful decoration that will add bold colors to your home.
Go green and save some cash with homemade Reversible Earrings. These danglers show that DIY jewelry crafts don't have to require expensive tools or complicated methods. Use what you have and wear these earrings all year long.
Use fabric scraps to make a cute, quilted pouch for your cell phone with this project. You can attach to the outside of your bag to show off your design and for quick access to your phone.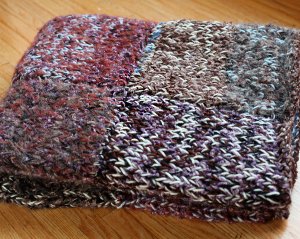 If you've been hoping to clear out some yarn from your collection, consider making a few knitted afghan patterns. Made with ten different types of yarn and broken down into 20 separate squares, this textural afghan will create the perfect showpiece to add to your living room decor.
Cheap Eats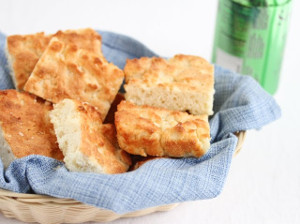 With four simple ingredients you can make the most fluffy and delicious biscuits that is sure to please all. The Homemade 7-Up Biscuits are the easiest biscuit recipe.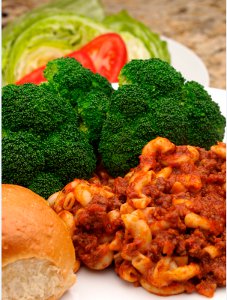 This fantastic budget friendly recipe makes use of things that you have in your pantry and is delicious. Made with ground beef, macaroni, tomato sauce and cheese, it doesn't get much easier than this beef recipe.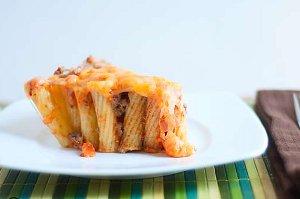 So, to call this a"Taco Pie" may be a little misleading, but it does have all of the great flavors that you love about tacos, only in a delicious pasta casserole recipe. It's a family fun bake that tastes great just about any day of the week.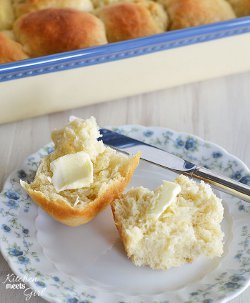 Bake up a great bread copycat recipe with Homemade King's Hawaiian rolls. It's the easiest way to give your dinner a "tropical" flair. They're totally delicious with a dollop of butter or if you're feeling really crazy, maybe some Nutella or peanut butter. The possibilities are endless.
How do you use up your fabric scraps?