Look in your recycling bin or trashcan. Chances are, there are few things in there that you could use to make recycled crafts. Stop tossing money away and look at reusing and recycling things that you'd normally just toss away, including old toothbrushes, toilet paper rolls, and quilting scraps. If you love crafting and saving money, you'll love these great ideas that take old junk and turn it into something new.
Some of the best projects come from upcycling old, used things or things that are left over from previous crafts. You can also buy something really cheap and turn it into something fancy. With your imagination (and a glue gun) there's really now limit to what you can do with something you'd otherwise throw away.
To make sure that you never miss another budget project or recipe, click here to find out how you can sign up for our free Cheap Eats and Thrifty Crafts newsletter. With just a few clicks, you can have projects and recipes like these delivered to your inbox every week!
Thrifty Crafts
Since dentists recommend that we all change our toothbrushes every 3 months, we accumulate quite a few old toothbrushes. Instead of throwing them away, re-purpose old toothbrushes for craft projects. They are very useful and re-using such items helps you to throw away less.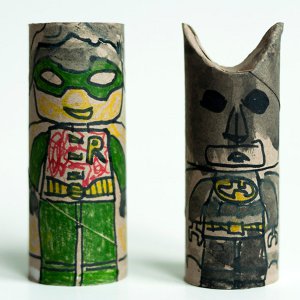 These recycled crafts for kids are amazing! Batman and Robin Tube Toys are an easy way for little Batman fans to make and decorate easy homemade toys to play with at home.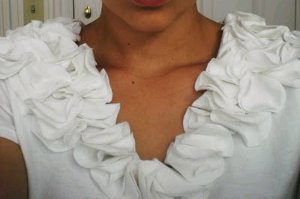 With these free sewing patterns, dollar shirts never looked so good! Buy some cheap t-shirts and refashion them into trendy tops with this sewing tutorial.
 Cheap Eats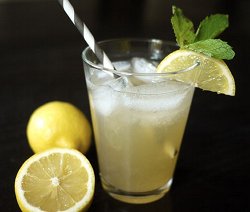 My friend always refers to Starbucks as "fourbucks," but she doesn't have to anymore with copycat recipes for Starbucks. Have a fresh spring sip when you make this Copycat Starbucks Green Tea Lemonade.
Using inexpensive ingredients like Ramen noodles, spaghetti sauce and ground beef, this easy casserole recipe is also one of our favorite budget meal ideas.
Looking for more summertime craft projects that fit your budget? Check out AllFreeCrochetAfghanPatterns' Summertime Craft Projects Pinterest Board!
How do you turn trash into treasure?