After decking the halls with a ton of crochet snowflakes, you could use a quick and easy crochet pattern that will make your Christmas even more cozy. Crochet tree skirts add a personal touch to your gorgeous tree while keeping things neat and elegant. Crochet tree skirt patterns are perfect for those who want to add some holiday cheer in a simple, tasteful way.
Crochet tree skirts are the perfect finishing touch that so many people overlook. If you have a budget-friendly fake Christmas tree, a tree skirt can cover up the metal 'trunk.' If you have a real tree, tree skirts make it easy to clean up pine needles by picking them up and dumping the needles outside. It's also just a nice place to pile the gifts!
If you have a pet, your cat or dog will also appreciate curling up on a cozy crochet tree skirt. (If they are well-behaved, that is. My dog might try to eat it. Beware of eaten tree skirts.)
Crochet Christmas decorations are a great way to pass the time when it's wintery outside, so work up a crochet tree skirt and enjoy your cozy hideaway.
Crochet Christmas Decorations:
5 Crochet Christmas Tree Skirt Patterns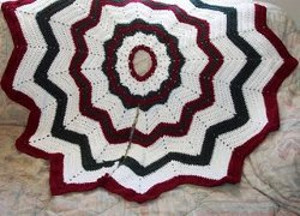 Twelve Pointed Star Christmas Tree Skirt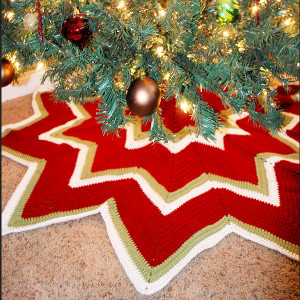 Elegant Crochet Christmas Tree Skirt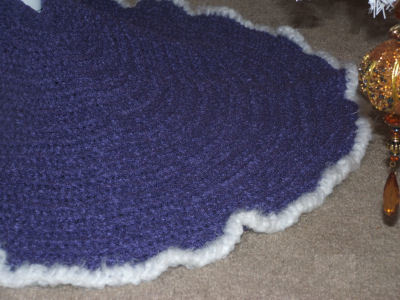 Six Point Christmas Tree Skirt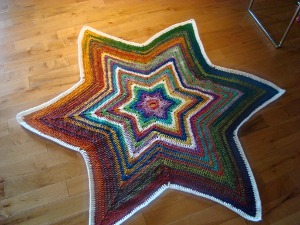 Granny Star Crochet Tree Skirt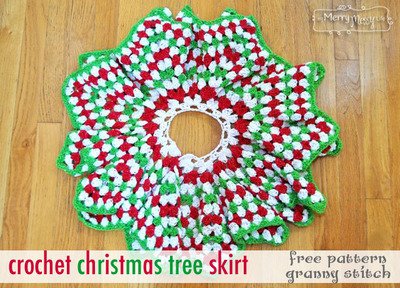 What crochet Christmas decorations have you made this year? Let us know below in the comments!