Is it just me, or are potlucks great places to show off new recipes or dishes you're especially proud of? Whenever I hear of a potluck that's going down, I grab my best dessert bar recipes and go to town.
Don't get me wrong; I love the community vibe that potlucks give off. They're a great way to get together with friends, family, or other community members and really bond over food. They're also a great way to eat a ton of food all for the cost of a single dish.
However, I don't know about you but when I'm planning on attending a potluck, I'm usually going to make the best recipe(s) I have. I'm not going to go with something generic (like lasagna) nor am I going to go with something that can be polarizing (like a dish that's heavy in cilantro). I'm going to put my best foot forward and bring along something I know everyone will love and that I'm super proud of. Sure, it's a bit self-serving (because who doesn't like receiving endless compliments), but it's also a surefire way to please everyone and make everyone at the table happy.
One way that I'm guaranteed to be the MVP of the Potluck (PMVP?) is by bringing a delicious dessert. Not just any dessert, however. For potlucks, I always whip up some dessert bar recipes.
No bake dessert bars, cookie bars, lemon bars… They all work with the potluck crowd. Make and bring along any of these dessert bar recipes and you're sure to instantly become the PMVP!
Bar Cookie Recipes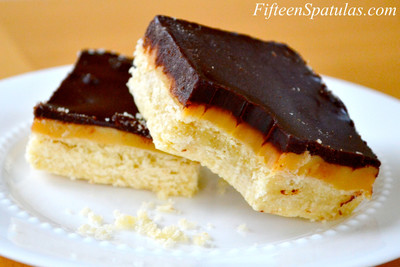 Shortcut Chocolate Chip Cookie Bars
Loaded Snickerdoodle Bars
Million Dollar Layered Shortbread Bars (right)
Mint M&M Chocolate Cookie Bars
Retro Hello Dolly Bars
Bad Day Brookie Bars
No-Fail Blondie Bars
No Bake Dessert Bar Recipes

No-Bake Chewy Oreo Bars
Homemade Kit Kat Bites (right)
Luscious Lemon Meringue Rice Krispie Treats
No-Bake Chocolate Chip Cookie Treats
Homemade No-Bake Chocolate Caramel Oat Bars
Simply Sweet Scotcheroos
Homemade No-Bake Peanut Butter Marshmallow Cereal Bars
More Delicious Dessert Bars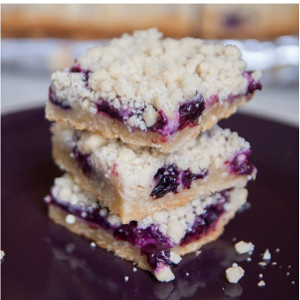 Old World Raspberry Bars
Ma's Classic Lemon Bars
Chubby Hubby Cookie Bars
OMG Creamy Peanut Butter Bars
Insanely Easy Lemon Gooey Bars
Oreo Cheesecake Bars
Blueberry Cobbler Butter Bars (right)
What's the best dish you've ever brought to a potluck?