You know what's fun? Eating a meal at a time that is unconventional for said meal. In other words, eating one meal in the place of another meal. Brunch, lunch for dinner, breakfast for dinner (everyone's favorite meal substitution)… They're all fantastic.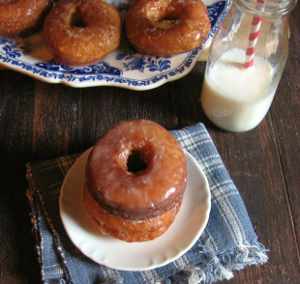 But, have you tried eating breakfast for dessert (or dessert for breakfast)?
If you really stop and think about it, there's surprisingly a lot of overlap between breakfast and dessert recipes. Aside from eggs, the best breakfasts are sweet breakfasts. Donuts, muffins, scones, sweet rolls… They're just so good. And so sweet. So, why not enjoy them for breakfast and then again for dessert? Or vice versa (because there's nothing stopping you from making donuts or muffins for dessert, right?)
By eating the same treats for both breakfast and dessert, you can save yourself quite a bit of money. We all know that treats (especially breakfast sweets) don't taste quite as good the next day. But, they do taste just as good later in the day or immediately the next morning (if you make them specifically for dessert). Basically, what we're trying to tell you is that you can be budget-friendly by indulging yourself in "breakfast for dessert"-like recipes. More, specifically, our favorite breakfast for dessert recipes (that you absolutely must have)!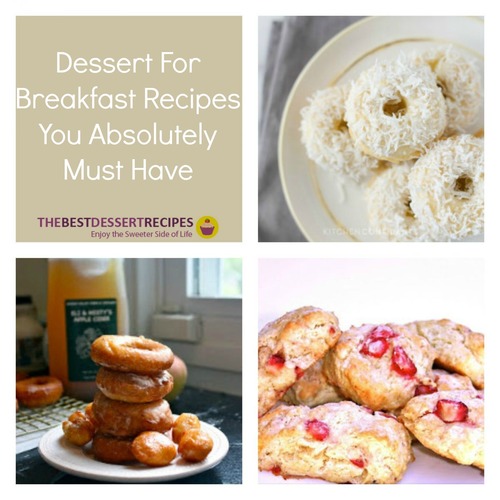 Simple Doughnut Recipes
Farmstand Buttermilk Donuts
Lightning-Fast Pillsbury Biscuit Donuts
Blissful Baked Coconut Doughnuts
Gooey Apple Fritters

Easy Muffin Recipes
Blueberry Muffin Tops
Cowboy Muffins
Glazed Chocolate Chip Pumpkin Muffins

Scone and Sweet Roll Recipes
Quick and Easy Crescent Cinnamon Rolls
Glazed Banana Bread Scones
Quick & Easy Chocolate Cinnamon Rolls
Nutella Scones

Other 'Dessert for Breakfast' Recipes
Gooey Cinnamon Roll Popovers
Copycat Starbucks Cranberry Bliss Bars
The Best Coffee Cake Recipes… EVER

Want more comforting dessert/sweet breakfast recipes? Check out our collection, 54 Dessert For Breakfast Recipes That You Absolutely Must Have. You'll want to add all of these to your to-do list and recipe box. They're honestly just too good to pass up.
What's your favorite kind of dessert for breakfast recipe?