The Dollar Store is one of the greatest places to go if you like crafting and upcycling. Cheap things, when given some TLC, can be turned into some amazingly beautiful centerpieces, decoration, and jewelry. There are some Dollar Store crafts out there that are simply amazing, and I just have to marvel at the fact that some people really do have superpowers—namely the power to turn trash into treasure. Now, whether you have this Midas touch or not, buying something for a dollar and crafting with it is a lot of fun, not to mention money-saving. All these crafts and recipes will have you saving money and turning something cheap into a millionaire's most coveted possession.
To make sure that you never miss another budget project or recipe, click here to find out how you can sign up for our free Cheap Eats and Thrifty Crafts newsletter. With just a few clicks, you can have projects and recipes like these delivered to your inbox every week!

Thrifty Crafts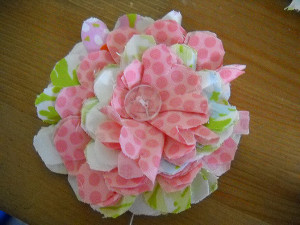 These Cheerful Fabric Flowers are a precious decorative craft, perfect for someone looking to embrace the last days of summer. While it begins to cool down, preserve the flora and fauna of summer with these beautiful flowers. Add a few fabric pieces to the mix, and spend one rainy day crafting with this easy-to-make tutorial.
Whether you're planning a wedding or just looking for some unique home decor ideas, these 17 Easy Crafts with Mason Jars are a great way to create budget-friendly decorations for any occasion. From Mason jar Christmas crafts to Mason jar crafts for kids, these 17 crafts to do with Mason jars are fun and easy for crafters of all ages and skill levels.
These Easy Peasy Hairpins are similar to the fashionable hair accessories for women sold in Anthropologie stores…but much less expensive! These easy DIY cheap hair accessories can be made with ease, and no one will know the difference.
With just a few materials from the dollar store, you can learn how to sew a bean bag chair. Place Dollar Store Bean Bags anywhere extra seating is needed. They'd also be perfect for a kid's room. Let this free sewing tutorial lead through each step.
Cheap Eats
This Perfect Blueberry Cobbler is sure to be a hit during this time of the year. Although the recipe calls for blueberries, you can use any berries you would like, either fresh or frozen. You can prepare this slow cooker blueberry cobbler in no time.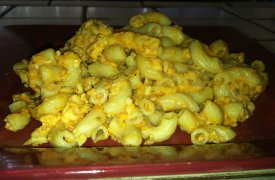 In this collection of Dollar Store Food ideas, find 13 Frugal Recipes for you and your loved ones to enjoy without having to worry. Cooking is so much more fun, and so much easier, when you know you're not going to break the bank doing it!
Do you upcycle or craft with Dollar Store finds?