When it comes to cheap ingredients, it's hard to beat potatoes. A big bag of potatoes is usually very affordable and goes a long way. With a 5 lb. bag of potatoes, you can feed your whole family 1-3 meals, or feed yourself for a week. They're quite easy to store, as well – just find a dark, cool place and they'll keep for quite a while.
A 5 lb. bag of fresh potatoes usually costs around $3-5, and frozen potatoes are even cheaper, usually. The great thing about frozen potatoes is that they're already prepared – chopped, shredded, etc. – and they don't grow sprouts like fresh ones do. (Ew, sprouts!)
Frozen potatoes are not only easy on your wallet, they result in great family meals. You don't have to stick to sides or stir frys! There are a variety of wonderful casserole recipes you can make with frozen potatoes.
Here's our suggestions of 11 ways to use frozen potatoes with recipes from AllFreeCasseroleRecipes.com.

11 Ways to Use Frozen Potatoes: Easy Casserole Recipes and More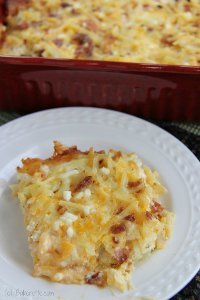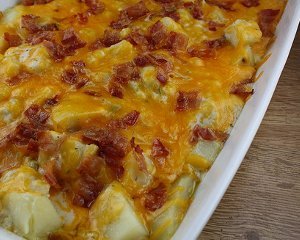 What's your favorite frozen potato recipe?