Halloween is right around the corner, and you know what that means: candy. While the brand names are awesome, a lot of them contain gluten, making them not suitable for those with Celiac disease, which effects many children. This year, save some money by making your own delicious gluten free candy. Your budget is saved and everyone gets candy; it's a win-win for everyone.
FaveGlutenFreeRecipes has compiled a bunch of awesome gluten free recipes for Halloween so you can make your party the best on the block. Everyone is sure to be running to your house when they hear about all the awesome homemade candy you've created. Make any of these awesome recipes for a budget-friendly Halloween.

Gluten-Free Halloween Candy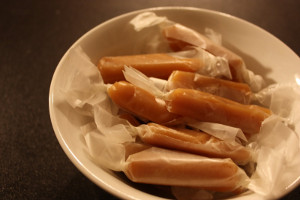 Got a hankering for something sweet? These easy Homemade Caramels are the perfect answer. These chewy, gluten-free candies are creamy with just a hint of vanilla. These delightful little treats are fun to eat and share at any time of the day, and will be perfect for passing out on Halloween night.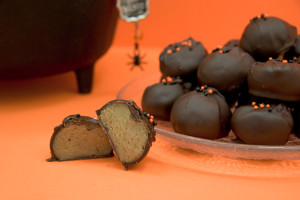 This recipe for Pumpkin Seed Bonbons is perfect for anyone who wants to make their own candy. The simple recipe guides you through the steps to make these delicious pumpkin candies. Everyone will be fighting over your homemade treats, whether you pass these out at your door or serve them at your Halloween party.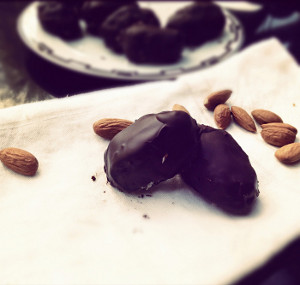 Sweet, crunchy, and covered in chocolate – this is one copycat candy recipe that will have you begging for more. These homemade Almond Joys are better (and better for you) than the brand name. The textures of almond and the coconut come together in a delightful way.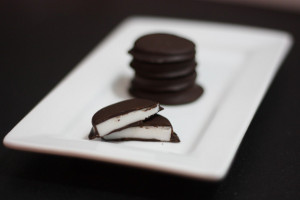 Rich chocolate and cool peppermint come together in perfect harmony with this recipe for Peppermint Patties. The chocolate outside the candy cools into a hard shell, which contrasts wonderfully with the creamy peppermint inside. With just a few ingredients, these gluten-free candies are super simple to mix together so you will be able to make a lot of them.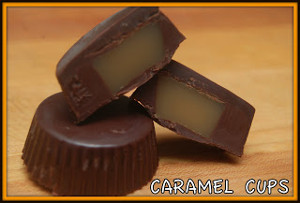 These Fresh Homemade Caramel Cups are filled with sweet flavor that makes it impossible to just eat one. Wrap these in some cellophane and pass them out to all the ghouls and goblins that come to your door on Halloween night. These melt-in-your-mouth candies are sure to delight and surprise everyone with their sweet flavor.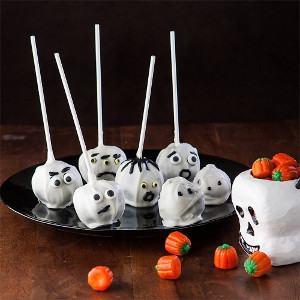 While they are not technically candy, these adorable little gluten-free cake pops are guaranteed to be a hit with all your friends and especially your kids. This dessert recipe is quick and easy; you'll have just as much fun decorating them as you will eating them.
What's your favorite type of candy?