Print This Post
Card making is an absolutely wonderful hobby. Cards are small crafts that typically don't take too long to make, and you can give them to loved ones for literally any occasion. They're an excellent craft and they brighten people's days!
That said, making greeting cards is often just as expensive if not more expensive than purchasing cards at the store. This is fine because we card makers love the craft! However, it is a lovely thing to save money and make something beautiful. And so, without further ado, here are 17 Handmade Cards for Cheapskates. Find free printable greeting cards and frugal handmade cards below in this collection.
Free Printable Greeting Cards
---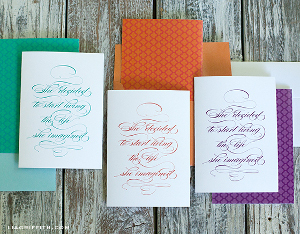 If you already have printer, ink, and paper on hand, these cards are for you! They are all free to download and print, and when you already have the supplies, they will cost you virtually nothing to make! Below, you will find free printable cards for many occasions, including birthdays, Christmas, and more.
Imagine Quote and Free Printable Greeting Cards
 Precious Printable Mini Cards and Envelopes
Merry Christmas Holly Berry Card
Snuggly and Sweet Mitten Cards
 One-Sheet Printable Pop-Up Cards
Elegant Snow Flower Printable Cards
Vintage Flowers Printable Thank You Cards
Happy Birthday Printable Cards
Simply Striped Printable Note Cards
Homemade Greeting Cards
---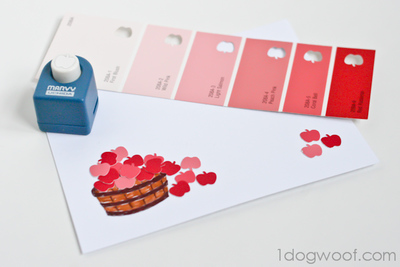 Handmade greeting cards are the best because the cards you give will be truly unique! Make gorgeous homemade cards and make them for very little cost. It can be a challenge to find greeting card ideas that don't require fancy die cutting or embossing machines. You can make any of the projects below with a few basic supplies, like a mini apple punch or stencils. Save a bit of money and make something adorable with these handmade cards for cheapskates.
 Apple Orchard Paint Chip Greeting Cards 
Adorable Ephemera Elephant Card
Shabby Chic Stenciled Lace Cards
Pretty Personalized Name Cards
Which occasion is your favorite for sending cards? Birthdays? Christmas?
AllFreePaperCrafts is dedicated to the best free paper crafts, tutorials, tips and articles on paper crafting. From easy card making ideas to complex DIY paper crafts, we find and deliver the best free paper crafts from all over the web. Plus, we feature free product reviews and giveaways of all the latest and greatest products including paper, books, tools, and more. AllFreePaperCrafts is a wonderful online resource for paper crafters of all skill levels.
Print This Post