Father's Day is this Sunday, June 21 – are you ready? Sometimes dads (well, parents in general) can be hard to shop for. It seems like they already have everything they need – and even if they don't, most won't admit it. So what do you get for good old dad? Well, the old wisdom of "homemade gifts are better" still rings true.
Handmade cards are wonderful because they're a quick, easy way to show dad that you care. Whether you're the kind to wax poetic on your love or just make a joke at his expense, the overall message will still be that you put in the time and effort to make him something. Anyone has time to make a card, because you can pull one together in 10-15 minutes if you really have to! If you have more time to spend, you can make dad a truly wonderful work of art.
At AllFreePaperCrafts.com, we've got a collection of Father's Day cards to help you make dad an amazing card he'll cherish.
10 Handmade Cards for Father's Day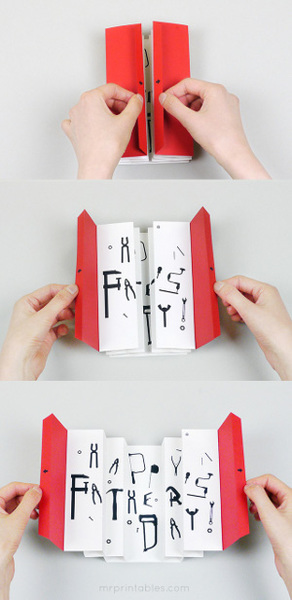 What do you want to tell your dad this Father's Day?