Those who are no strangers to the gluten-free lifestyle know that it's not a cheap lifestyle. Flour, bread, even pasta costs more when the packaging is stamped with that "gluten-free" symbol. It seems that the price of everything has been going up lately, and it's said that you have to spend more just to make your favorite chocolate cake. With the Christmas fast approaching, cookies and other baked goods are in order. FaveGlutenFreeRecipes has a host of DIY baking ingredients that will help you cut your costs this holiday season.
Instead of shelling out the $7 (!) for a bag of gluten-free all purpose flour, here are some quick and easy ways that you can make flour (as well as other essential baking ingredients) at home and for way less than the shelf price.
Gluten-Free Baking Essentials
This super easy blend of different starches and alternative flours gives you a mix that mimics the best wheat flour you've ever had. This awesome recipe will allow you to keep gluten-free flour handy for all your baking needs.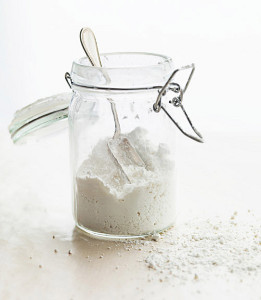 Similar to the recipe above, this recipe gives your three different variations so you can use the right flour dependening on what you're making. Depending on what you're making, there is a flour that will duplicate the texture, taste, and purpose of the wheat flour you'd typically use in the recipe. These flours are sure to save your Christmas.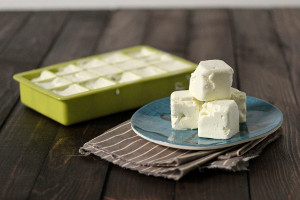 Butter is a relatively easy baking ingredient to make, and it's always a good idea to know how to make it when your whipping up Christmas cookie after Christmas. This delicious recipe will help you stay under budget. This recipe comes from Angela from Bare Root Girl.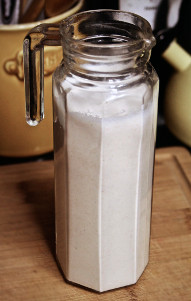 Milk always seems to get more expensive. If you are a regular drinker of almond milk, you know that it isn't cheap, either. This delicious recipe for homemade almond milk is cheap and easy and delicious. Use it in any gluten-free cookie recipe that calls for milk.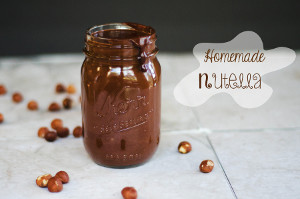 While not a traditional baking ingredient, there are plenty of recipes out there that call for Nutella, which is a pretty expensive purchase. Make your own with this great recipe and save some money. (Need a recipe to try? These 3-Ingredient Nutella Cookies are to die for!)
Need some more guidance on how to bake gluten-free? Here's a very helpful guide that will walk you through some basics on gluten-free flours.
What's your favorite Christmas cookie?