Minions are a cultural obsession for kids across America. We may not know what they're saying, but clearly they're speaking the language of the new generation. With the new Minions movie out, the obsession is only growing. For crafters and foodies, this means Minion-izing everything!
Fortunately, it's pretty easy to capture the signature big-eyed yellow-guy look. If you're throwing a Minion party or just doing something fun for the kids, Cheap Eats & Thrifty Crafts has got it covered. Since Despicable Me came out, we've been collecting cute Minion-themed recipes and projects.
Bloggers have been coming up with adorable minion crafts and minion recipes so that you can celebrate the new movie in their weird-but-loveable style!
Minions! Ways to Celebrate The New Movie With Crafts and Food
This easy cupcake recipe is made with Twinkies. How cute is that? Pretty darn easy, too!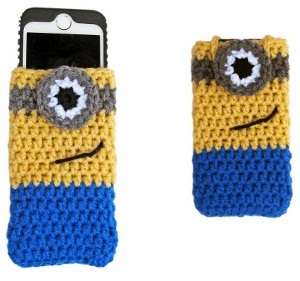 Despicable Me Minion iPhone Cozy
Any kid would be happy to have this fun crochet phone case!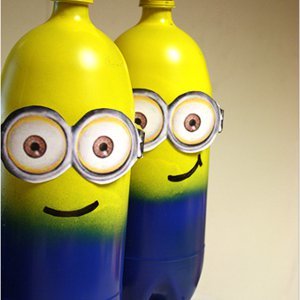 Here's a fun recycled craft that becomes a game for kids.
What's your favorite Minions scene from a movie?