Summer is upon us.
With the hot weather and breezy nights comes longer days, meaning that you have more time to craft and cook. However, you still have to maintain your budget. Cool things down with some of these wonderful recipes and crafts that are perfect for the hot weather and won't break your bank. From frozen treats to a vintage bikini, there's a recipe or project that is sure to make your summer just a little cooler.
To make sure that you never miss another budget project or recipe, click here to find out how you can sign up for our free Cheap Eats and Thrifty Crafts newsletter. With just a few clicks, you can have projects and recipes like these delivered to your inbox every week!
Budget Projects
Summer means warm nights. Get outside and enjoy your evenings with some wine and then turn the empty bottles into decorative vases using pretty patterned tissue paper. All you have to do to make this wine bottle craft is decoupage!

You can sew yourself a bathing suit that will really make a splash. Check out this tutorial on how to sew a Vintage High Waist Bikini. This project is a great way to save money without sacrificing style.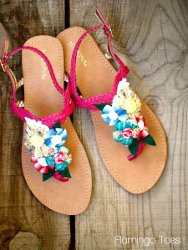 Upcycle your outfit with these inspired thrifty, DIY projects and patterns. There's no need to go out and spend a ton of money on a new summer wardrobe — you have everything you need right at your fingertips.
Budget Summer Recipes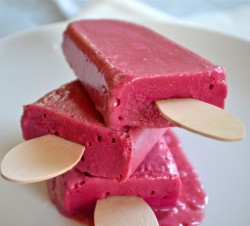 These Frozen Cherry Pops are perfect for those hot summer days. Made with yogurt, these frozen treats are smooth and creamy. The lemon and honey really make enrich the sweet cherry flavor. Whether you freeze them in plastic molds or just cheap Dixie cups, these Frozen Cherry Pops are easy enough for anyone to make.
No matter how many times you barbecue – once a summer to every other weekend – it's always nice to try new recipes. This collection of 18 Recipes for BBQ-ing up a Storm: Casseroles, Sides, and Desserts will give new life to your BBQ parties. You'll find delicious main dish BBQ casseroles, delectable side dishes, and summer desserts that will the spot every time.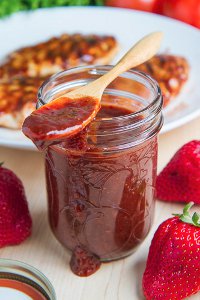 This roasted Strawberry BBQ Sauce is great on grilled chicken and also by the spoonful! When BBQ season is in full swing and you need something delectable to spread on all your favorite grilled chicken recipes, you need not look further than this. With sweet and savory flavors combined, this recipe is one that will make your guests "ooo and ahh" with delight.
How do you save money in the summer months?