Trying to save money on grocery and meals? Have you ever considered participating in "Meatless Monday"? Pretty much all meatless meals can make for delicious Meatless Monday recipes.
It honestly sounds more difficult to do than it is. If you think about it, you probably eat at least one meatless meal a week already. It's just the conscious decision to make meatless meals for all Mondays that sounds a bit intimidating. I know I felt that way at first. However, I've been keeping to the Meatless Monday "regimen" for about a year or so now and I love it.
Meatless Monday pushes me to seek out and try a bunch of easy vegetarian recipes that I probably would never have thought to try otherwise. While I love pasta and can eat an astonishing amount of spaghetti in a single sitting, making pasta and marinara sauce every Monday can get a bit dull. That's why I don't include traditional pasta dishes in my list of Meatless Monday recipes.
To get you started, I gathered five weeks' worth of Meatless Monday recipes for you. You may notice that they're all casserole recipes. That's because casseroles make for easy dinner recipes that are super quick to throw together. Mondays are already kind of awful without having to think about what to make for dinner. With casseroles, there's no thought involved. Plus, since meat can be pretty expensive, these meals make for some of the best budget-friendly recipes you'll ever try!
Meatless Monday Recipe #1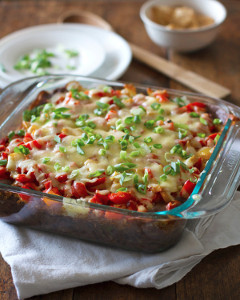 Zesty Southwestern Casserole
This easy casserole recipe tastes like a John Wayne casserole, but better! There are so many wonderful vegetables and spices in this meal that it's sure to please.

Meatless Monday Recipe #2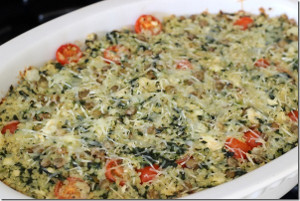 Mediterranean Quinoa Casserole
If you're looking for the best easy dinner recipes, you need to check this one out. It's easy to make and it's been one of the most popular recipes on FaveGlutenFreeRecipes.com for years!

Meatless Monday Recipe #3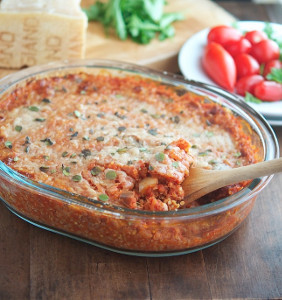 Not-Your-Mama's Eggplant Parmesan
Love eggplant parmesan? Then you should try this easy vegetarian recipe! It's really flavorful and puts a great twist on a classic Italian dish.

Meatless Monday Recipe #4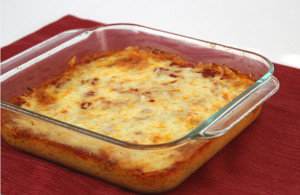 Extra-Cheesy Pizza Casserole
While pizza is always a good option for Meatless Monday, it's not necessarily the healthiest meal choice you can make. This casserole has all of the flavors you love about pizza with a few healthy swaps!

Meatless Monday Recipe #5 (In case your month has five Mondays instead of four!)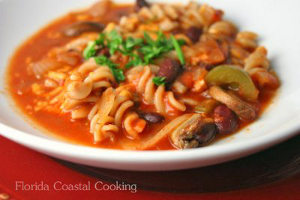 One Pot Cheesy Fajita Pasta
One pot recipes are about as easy to make as casserole recipes. This pasta dish is no different. Fajita spices make this a Meatless Monday recipe to remember.
If you tried it, how much money do you think Meatless Mondays could save you?