The New Year is an awesome time to start fresh and begin eating healthier. Giving up your favorite sweets may seem daunting, but you'd be surprised by how many amazing healthy desserts are out there. Brownies, cookies, milkshakes, cheesecake—if you can name it, there's a low-calorie recipe to answer your call. It won't be difficult to get your friends and family on board with your health streak as well. Start introducing these tasty dessert recipes after a dinner at home or as the conclusion to a neighborhood game or movie night.

People will be delighted to know they can still enjoy something so delicious while making smarter eating choices. There's nothing better than sharing really good food with your favorite people. You can even have a healthy dessert recipe swap with the people you love. Start building your list right now by checking out the list below!
Ten Desserts You Won't Believe Are Low Fat
That's Amore Skinny Canoli Dip
Low-Fat Chocolate Banana Cream Pie
Better-for-You Peanut Butter Cookies
Baked Apple Crisp with a Twist
Healthier Wendy's Vanilla Frosty
Secret Ingredient Cherry Jell-O Salad
And if you're looking to indulge…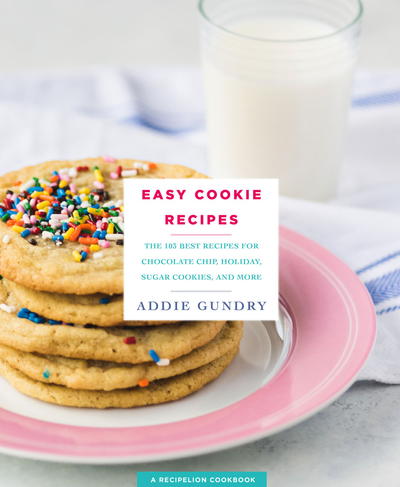 The phenomenal cookie recipes in Addie Gundry's new cook book are worth breaking you diet for. Easy Cookie Recipes:103 Best Recipes for Chocolate Chip Cookies, Cake Mix Creations, Bars, and Holiday Treats Everyone Will Love is available NOW at Amazon and Barnes & Noble.
How do you put a healthy spin on your favorite desserts? Let us know below in the comments!