My name is Danielle and I still have no idea how much pasta to make for myself when making easy pasta recipes, let alone how much pasta to make for a crowd. It's a problem, but, then again, not really.
You see, whenever I make pasta, I always try to overshoot and make more than I'll need. Why? Because having more pasta is so much better than having less pasta. After all, who wants to go hungry/wants to be left wanting when faced with a plate of your favorite pasta dish? It's like "Hey, this is delicious but you can't have any more because you underestimated how much pasta you'd need or want to eat. Sorry." How sad is that? That's why I always make more pasta than I need.

I'm just a pasta fiend.
Anyway, for a long time, all of the extra pasta I would make would just sit in containers in my fridge until it went bad. Total waste of food and money, I know. But now, I've taken it upon myself to always find different ways to use up my extra pasta!
Whether I make a pasta salad, add some pasta to an easy casserole recipe, or throw my pasta into some homemade stir fry, you can be sure that I will never let my pasta go to waste ever again. Plus, it's fun to see how many recipes I can make with leftovers!
By finding new and delicious ways to use up extra pasta, you'll be saving money, wasting less food, and giving yourself a head start on other meals by not having to cook more pasta. It's like a win-win-win.
Here are just a few of my favorite easy pasta recipes. Each one is easily adaptable depending on how much pasta you have on hand! I do have to warn you though: After seeing these, you may start making a ton more pasta than normal!
Easy Pasta Casserole Recipes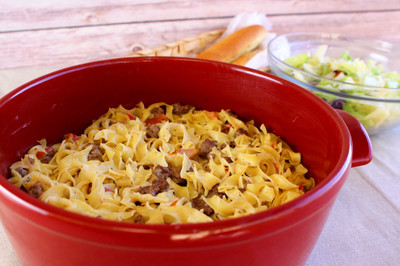 Honestly, you can make any easy casserole recipe an easy pasta casserole recipe (or just a casserole with pasta). Pasta just goes so well with everything!
Easy Pasta Salad Recipes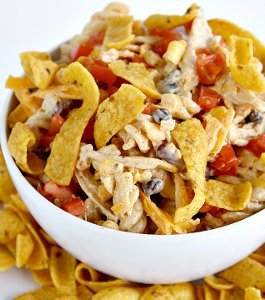 There's no way you'll be able to resist these deli salad recipes. Though summer may be the perfect time to enjoy pasta salads, these easy pasta salad recipes taste delicious all year long!
Other Recipes Using Leftover Pasta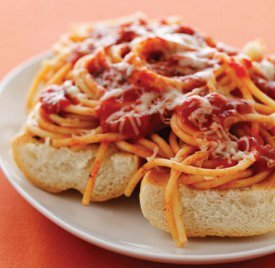 This is where you can get creative! These recipes would be great with leftover pasta. You can also use these easy pasta recipes as inspiration for your own leftover pasta creations!
How do you like to use up extra pasta?