The biggest issue for crafters is finding the time. If you're crafty, odds are you're resourceful enough to plan your projects on a budget, so money isn't a huge obstacle. Finding the time, on the other hand, isn't as easy a fix. When you're juggling work, family, and friends, it can be hard to carve out some time for your crafty corner.
It's important to take time for crafting (if that's what you're into) because it can be such a great form of stress release. Expressing yourself puts you in a good frame of mind to get all that important stuff done. If you're having trouble making time for crafting, here's another way of looking at it.
Taking the philosophy "something is better than nothing" will work wonders. If you set high expectation – say, spending a whole evening or a few hours crafting – you're setting yourself up for failure. Odds are, after making dinner and putting the kids to bed, you'll think "There's not enough time tonight." But if you spend just 10 minutes crafting, you'll feel great about it!
To make it easier to make some "you" time, we collected quick crafts you can finish in 10 minutes or less. These projects will help you unwind, and they're totally doable. Give yourself some crafty time tonight and let your creative energy out! As a double whammy, many of these will help you get started on holiday gifts and decorations.
Quick and Crafty: 10 Minutes or Less Projects
Autumn Themed Mason Jar Table Centerpieces
These mason jar crafts are super easy. Decorate your table for the season in under 10 minutes.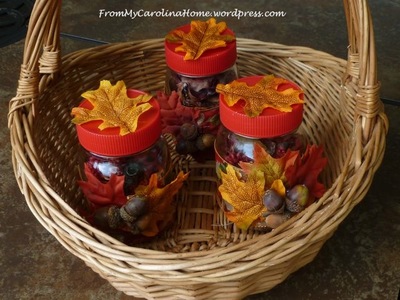 Christmas Wreath Crochet Ornament
Get a head start on Christmas gifts with this quick and easy crochet pattern.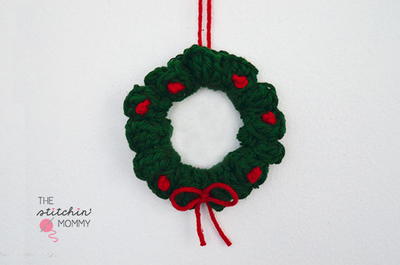 60-Second Toilet Paper Pumpkin
Make 10 of these cheap toilet paper crafts and half your Halloween decorating is done!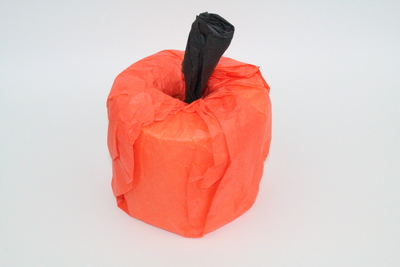 Snowflake Coasters from Washers
These DIY coasters are lovely for the holidays, and you can probably get away with using them year-round.
Festive Ice Skate Ornaments
These easy ornaments are a super cute way to show friends you care!
Which quick and easy craft will you try?