It's tax day here in the U.S. and for a lot of us that means a last-minute scramble to get our returns filed on time.  But even in this mad dash of gathering receipts and paperwork, you've still gotta eat!  That's why we suggest putting the calculator down, stepping away from the file folders and heading into the kitchen to prepare one of these quick and easy meals we've found for you. These fast and effortless recipes are just what we all need during one of the busiest times of the year, so go ahead and make one of these non-taxing recipes for supper tonight!  They say that nothing in life is certain except life, death and taxes but we'd add one more thing to the list: delicious home-cooked meals!
6 Non-Taxing Dishes for Tax Day
Turbo-Fast Dinner Ideas:
These lighting-quick supper recipes are just what you need after a long day (or week!) of preparing your paperwork!
Simply Delicious 2-Step Chicken Bake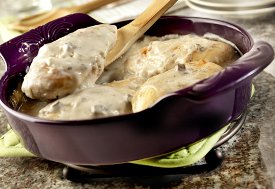 5-Minute Cheesy Chicken Enchilada Grande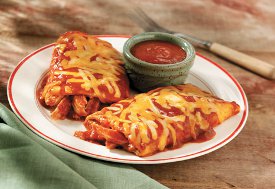 Time-Saving Skillets:
Skillet recipes are a great way to save time in the kitchen… so you can get dinner on the table and your taxes in the mail all in one fell swoop!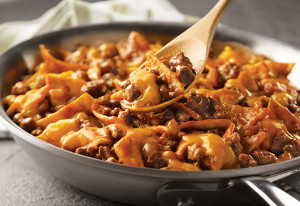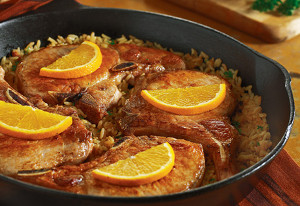 Greatest Return Dishes:
These simple dinner recipes are easy to prepare but give you big rewards. It's like getting a sizable tax refund… in the form of a mouthwatering meal!
Grandma's Shortcut Chicken Tetrazzini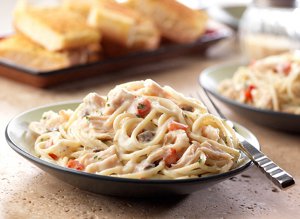 Slow Cooked Cream Chicken & Wild Rice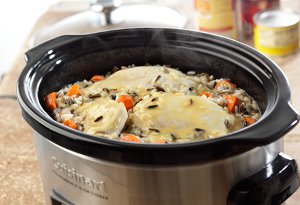 What easy dinner are YOU preparing for tax day?