Print This Post
The 86th annual Academy Awards show is this Sunday and I, for one, can't wait to curl up on the couch with a glass of my favorite wine and some of my favorite homemade snacks. I'm going to have my own Oscars Party for one. After all, it's tradition to munch on a few things while watching a movie, so why wouldn't you want to do the same thing while watching a TV program that's all about movies? (Plus, whenever Jennifer Lawrence is on a red carpet, she always talks about food and makes me hungry. So I'm definitely going to prepare myself with a few snacks so that I can watch her interviews.)
While store-bought snacks are quick fixes for parties, they just don't give me the same kind of satisfaction that homemade snacks do (especially when it comes to these quick and easy recipes). I don't know about you, but I can't resist anything that's falls under the category of "fresh out of the oven." "Fresh out of the bag/box" just doesn't have the same kind of ring.
So, this Sunday, I'm planning on reminiscing on all of the best movies that came out this year by having a short Oscar nominee movie marathon and whipping up a few snacks for the big event. Whether you're planning a full-blown Oscars party with family and friends, or just a cozy Oscars party with just yourself, you're going to love these quick and easy recipes (even if you aren't living the gluten-free lifestyle).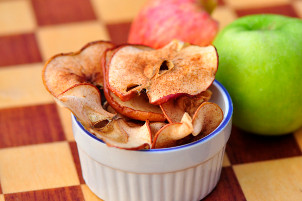 These treats are so easy to make and will make your house smell incredible as they bake!
This is the ultimate Oscars party snack because it's great to have out on the table for munchies. Plus, no baking involved!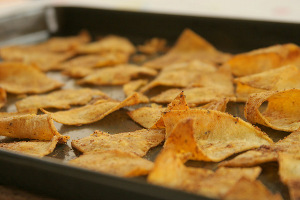 I love this quick and easy snack recipe, especially when I pair the chips with a few quick and easy dips!
With just a few simple ingredients, you can make your own Cheez-Its right at home! Best of all, you can make however many you want!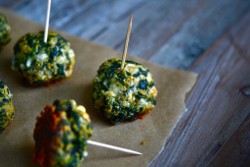 Forget fast food french fries or bags of fries that you pick up in your grocery's freezer section. These fries are to die for.
These are my all-time favorite. They're so delicious and so addicting that I'm going to have to make a double batch of these for my Oscars party!

BONUS! We've got two pretty great giveaways going on right now!
Snackle Mouth Prize Pack Giveaway: Win a prize pack of delicious Snackle Mouth flavors. There's no way not to love these snacks. This giveaway ends after the Oscars, this Sunday March 2nd.
Cookwell & Company Meal Mixers Giveaway: These Meal Mixers are a budget-friendly way to add a ton of extra flavor into your easy dinner recipes. The giveaway ends on Sunday March 9th.
What kind of quick and easy recipes will you be making for your Oscars party this year?
FaveGlutenFreeRecipes.com is your source for hundreds of free gluten free recipes, gluten free foods, and gluten free healthy recipes. We add new wheat free recipes and tips every day. You will find step-by-step instructions, videos, and recipes to make gluten free cooking quick and easy. Whether you have celiac disease or are just interested in learning more about a gluten free diet, we have something for everyone. From healthy gluten free breakfast recipes all the way to gluten free dessert recipes, we have gluten free cooking ideas for everyone and for every situation.
Print This Post