Quilts are a lot of things: beautiful, artistic, sentimental . . . but more than all that, they're expensive. Try to just walk into a store and buy a quilt off the shelves and you're could be looking at hundreds of dollars out the window. Why spend all that money when you can put together a warm and wonderful quilt by yourself, at low cost? For the thrifty homemaker, we've put together a selection of scrap quilt patterns and easy quilt patterns that anyone can make. There's no reason why keeping warm should have to cost a fortune—especially not in a winter like this one.
Scrap Quilt Patterns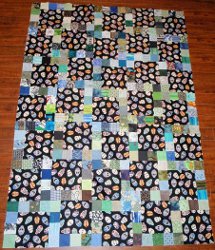 The easiest way to put together a quilt at low cost is to just use fabric you already have! Patterns like the 11 Patch Scrap Quilt make full use of your stash pile to keep you warm and cozy.
1. 11 Patch Scrap Quilt
2. Crumb Quilt
3. Film at Five Scrap Quilt
4. Pineapple Blossom
5. Popular Checkered Scrap Quilt
6. Baby Bricks Quilt
7. Sweet Dreams Scrapped Baby Quilt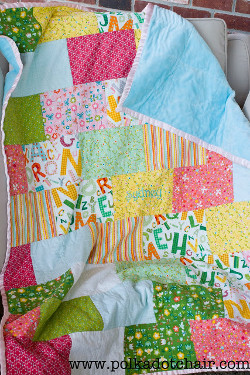 Fat Quarter Quilt Patterns
Fat Quarter bundles will cost you a little more than just using scraps, but it still saves you from having to buy large amounts of various fabrics. They're a great way to get high-quality fabric in just the right size (for just the right price).
1. Brick Pattern Fat Quarter Quilt
2. Refracted Light Fat Quarter Quilt
3. Steps to Tranquility Quilt
4. Playing the Scales Pattern
5. The Man Quilt
6. Urban Shades Quilt
7. Royal Star Quilt
T-Shirt Quilt Patterns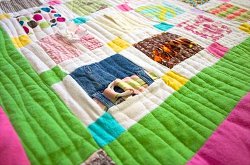 There's no cheaper way to sew a quilt than to make it out of t-shirts! These quilts are a great way to keep warm and take a trip down memory lane at the same time.
1. Scrappy T-Shirt Quilt
2. Ragged T-Shirt Quilt
3. Baby Clothes Quilt
4. DIY T-Shirt Quilt for Hoarders
5. T-Shirt Memory Quilt
6. Recycled T-Shirt Memory Quilt
What's your favorite cheap quilt to make?