I've mentioned it before, but I'll say it again: In general, I'm a really lazy cook. If I have a chance to make a dessert recipe with cake mix instead of doing it fully from scratch, I'm taking it. I'm not really afraid to admit that I take the same kind of shortcuts with everything I cook or bake.
While I don't specifically choose ideas for dinner based on the amount of ingredients that recipes call for, I most definitely gravitate toward recipes with five ingredients or less. The fewer the ingredients, the less probable it is that I'll omit something or make a mistake with the recipe.
My fellow editors have previously done quite a few posts about fast and easy recipes with five ingredients or less here on Cheap Eats and Thrifty Crafts. So, instead of pulling together even more easy family dinners with few ingredients, I thought I'd gather them all into one, easy-to-reference spot.
If you're looking for easy meals to cook tonight (or if you like recipes with five ingredients or less as much as I do), check out these recipe collections!

Need a few fast and easy to make on a dime? These recipes are super quick to whip up and will certainly please everyone. Plus, they're gluten-free which means everyone can enjoy them! (Even people who aren't gluten free will love them!)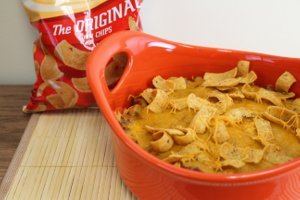 From appetizers to desserts, side dish recipes to easy dinner meals, all of these recipes only require five ingredients. It's crazy. They're all fan-favorite recipes, so I know you'll love them.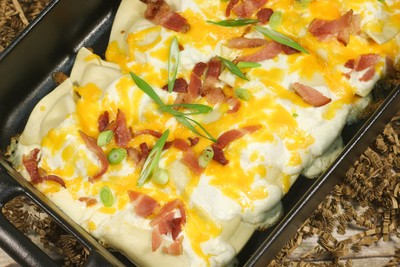 Casserole recipes have honestly never been easier. You don't need to clear out your pantry or spend a lot at the grocery store to make these "bargain bakes." (My personal favorite has to be the Baked Pierogi Casserole. Just saying.)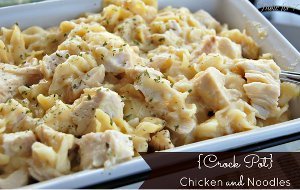 I love coming home to a slow cooker meal because it means that something else has been putting in the effort of making dinner and I don't have to! These recipes are stupidly easy, but in the very best way possible.

We just made this recipe in our test kitchen and I, for one, can't get enough of it. It's one of the easiest side dish recipes I've ever tried and is delicious! It's a win-win, really.

On the hunt for more easy dinner recipes? Check out 30 Minute Recipes: 21 Quick & Easy Meals!

When you're looking for easy dinner ideas, how much attention do you pay to the ingredient count?

Related: 5-Ingredient Recipes: 21 Easy Dinner Ideas with 5 Ingredients or Less

Latest posts by Cheap Eats and Thrifty Crafts
(see all)