Hey, thrifty crafters! It's that time of year where the holidays have passed and homes just abound with stuff. From leftover wrapping paper to that lame book you received in the white elephant, your home is probably filled with unwanted gifts and leftover supplies. Instead of tossing the book or even throwing out the wrapping paper, save your paper products and make recycled materials crafts with paper! From crafts with old books to recycled magazine crafts and more, these recycled paper crafts from AllFreePaperCrafts will clean out your home and keep you on a budget!
Crafts with Old Books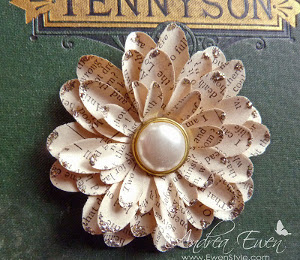 Say goodbye to old books and hello to beautiful decor! From card making embellishments like these DIY paper flowers to bookmarks that are made from book pages, these recycled paper crafts will inspire you to start crafting with items you already have at home! The yellowed pages of an old book lend your crafts a vintage feel, and the contrast of black letters on creamy paper will give your projects a dynamic look.
Recycled Magazine Crafts and Crafts with Newspaper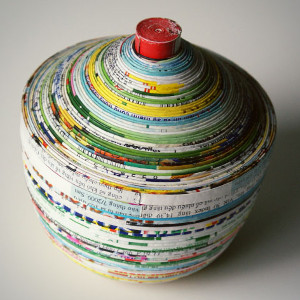 There is so much paper in old magazines and newspapers. Don't let those glistening pages go to waste! Create lovely home decor with recycled magazines and use old newspapers to make papier mache. The unique techniques employed to make some of these crafts are fascinating. Take a peek and save some green with these recycled magazine crafts.
Sheet Music Crafts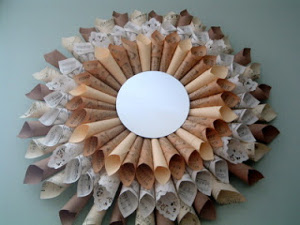 Do you have old sheet music lying around? Maybe you've graduated from Mary Had a Little Lamb and now that book of beginner tunes is sitting in the piano bench, waiting to be thrown away. Well don't waste those pages of old sheet music! Instead, make sheet music crafts. Create marvelous home decor projects and DIY cards as a tribute to the music lover in your family. These recycled paper crafts won't cost you a penny and the results will look like you purchased your new decorations from Anthropologie.
For more amazing recycled paper crafts, be sure to check out our collection titled, 17 Recycled Materials Crafts with Paper.
Do you save old magazines for crafty purposes?