Print This Post
Paper crafts can be so much fun to make, but the materials can get pretty pricey. Paper itself can become a decent expense when you have to use several sheets for one project! Here, you will find a collection of our finest one sheet wonders from AllFreePaperCrafts.com. Make all of these projects with just one sheet of paper! These simple paper crafts are amazing to behold, and you will be shocked to see all of the possibilities that one sheet of paper can produce!
DIY Home Decor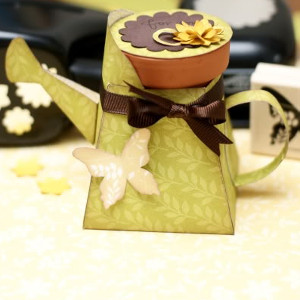 Decorate your home with paper! These DIY home decor projects are lovely and fun. The Printable Watering Can is a personal favorite. You can fit a small clay pot inside and (carefully!) grow flowers in your paper planter. Even better, this printable craft is a great gift idea if you want to include a mini gardening kit inside. You can also decorate your home with little houses and printable wall art for inspiration.
Handmade Greeting Cards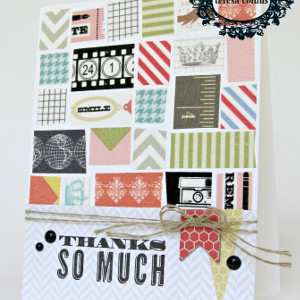 Cards don't have to cost a fortune to make. Follow these simple tutorials to make impressive cards with just one sheet of paper. Many of these cards employ rubber stamping techniques. Use materials that you already have on hand to embellish the card. These are handmade greetings you can't miss!
Scrapbooking Ideas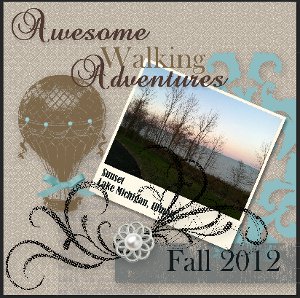 Scrapbook layouts are so much fun to make, but the layers and layers of paper can get a little pricey. Save some money with digital scrapbook layouts like this Vintage Hot Air Balloon Digital Scrapbook Layout. This beautiful layout is great because all of the effects are created on the computer! Learn how to create various scrapbook page embellishments as well.
DIY Paper Flowers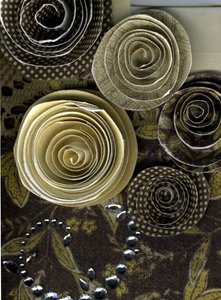 Paper flowers can be used for a variety of purposes. Whether you want to put a dozen paper roses in a vase or you'd love a new embellishment for a handmade card, these lovely flowers are versatile and fun to make.
Which paper craft do you prefer: card making, scrapbooking, or something else?

Related: Addictively Easy Printable Paper Crafts to Make Today
Related: 10 Things You Need to Start Making Out of Paper Right Now
AllFreePaperCrafts is dedicated to the best free paper crafts, tutorials, tips and articles on paper crafting. From easy card making ideas to complex DIY paper crafts, we find and deliver the best free paper crafts from all over the web. Plus, we feature free product reviews and giveaways of all the latest and greatest products including paper, books, tools, and more. AllFreePaperCrafts is a wonderful online resource for paper crafters of all skill levels.
Print This Post