The term "low carb recipes" can be pretty intimidating at first. I know. I've been there. It sounds like a challenge, but not in the motivational way. It's like "Hey, cut these foods out of your diet and try not to go near them ever again. Okay, thanks." As the world's biggest pasta eater, the last thing I would ever want to do is cut out pasta.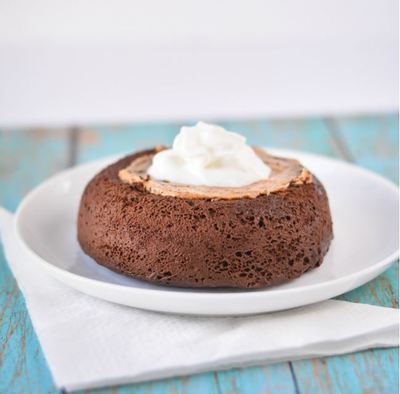 However, after I started really looking into the low carb diet and all of the healthy low carb recipes that exist in the world, it's really not so scary after all. As humans, we're not really supposed to gorge ourselves on certain high carb foods, like pasta and pizza, simply because our bodies don't get a lot of energy from them (even though they really fill us up).
By limiting your carb intake, you'll pretty much automatically turn to foods like fruits, vegetables, and protein which give our bodies the energy we need to get through the day. (Plus they'll help keep off unnecessary weight, which is always a plus!)
Don't be scared though! You don't have to give up pasta. Just make sure to balance it with a few low carb dinner recipes every now and again. Easy peasy, right?
So, if you want to try your hand at making and eating low carb diet recipes, here are a few of my suggestions. They're really satisfying to the point where it doesn't even feel like they're low carb (which is really impressive if I do say so myself).
Related: A Month of Meatless Monday Recipes
Low Carb Dinner Recipes
Low-Carb Mexican Chicken Casserole
Chicken Chop Salad
Low Carb "Big Mac" Pie
"Dump and Go" Italian Meatloaf
Secret Ingredient Chicken Enchiladas
Garlic Butter Noodles with Herbs
Stuffed Zucchini Ravioli
Spaghetti Squash Lasagna Boats
Low-Carb Mac and Cheese
Low Carb Dessert Recipes
Low Carb Banana Nut Bread
Cowboy Cookies
5-Ingredient Cheesecakes for Two
5-Ingredient Single-Serve Chocolate Cake
Crustless Coconut Custard Pie
Other Tasty Low Carb Recipes
Low Carb Cheesy Breadsticks
Cauliflower Potato Salad
Low-Carb Cauliflower Fried Rice
Baked Zucchini Chips
Zucchini Pizza Bites

Still yearning for more delicious (and healthy) low carb recipes? Check out our Pinterest board! We're constantly finding easy recipes to share!

Which do you prefer: low carb recipes or low cal recipes?

Related: Low Carb Recipes for a Healthy Lifestyle