This is the first post in our two-part Cheap Eats and Thrifty Crafts 2015 series on spring cleaning. Check out the second part, Spring Cleaning Tips Part II: Perfect Pantry Recipes!
As of this past Friday, spring is officially here! The sun is shining, the birds are chirping (loudly, may I add), and my closet is just begging to be torn apart.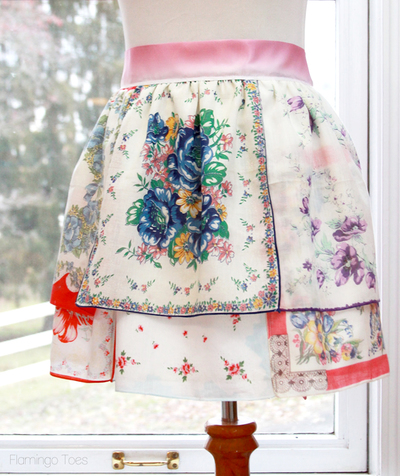 I don't know about you, but I've been on the hunt for good spring cleaning tips lately. I always seem to amass so many things during the fall and winter that, by the time spring rolls around, my closet and drawers are bursting at the seams with clothing and miscellaneous knick knacks. You know that story about the ant and the grasshopper where the ant stores up a ton of food to get through the winter but the grasshopper doesn't and goes to the ant for help? Well, I'm the ant, but about 100x worse. And I don't share my stuff.
It's coming time for me to spend a weekend and just clean out my closet. But sometimes I just can't bear to get rid of clothing that I should. So this year, following a few spring cleaning tips I've picked up along the way, I'll be making three piles while cleaning out my closet: one for Goodwill, one for our family garage sale, and one for upcycling. That's right! I'm going to be making recycled crafts the t-shirts, denim jeans, and whatnot that I don't really want anymore or that no longer fit me.
Recycled Crafts with T-Shirts
Zesty Zipper Tee
No-Sew DIY Cat Bed
Sweet and Simple Bow Top
Spring T-Shirt Reconstruction Scarf
Reusable T-Shirt Bag
Upcycled T-Shirt Into Stadium Cushion
Ten Minute T-Shirt Reconstruction
DIY Headbands for Runners
DIY Drawstring Backpack
Fabulous Anthro Inspired Shirt
Braided T-Shirt Headbands
Recycled Crafts with Denim
How to Make a Bag from Jeans
Upcycled Denim Armrest Bag
Denim Organizer
Old Jeans Free Skirt Pattern
Denim Placemats
Denim Flower Corsage
The Awesome Denim Clutch
Denim DIY Door Organizer
Other Fun Upcycling Spring Cleaning Tips and Crafts
How to Make a Skirt from a Shower Curtain
Shirt to Shrug Tutorial
One Skirt Makes 3 DIY T-Shirts
Upcycled Sweater Pillowcase
Upcycled Backpack Pillow
Vintage Handkerchief Free Apron Pattern
Want more upcycled clothing ideas? Check out these 13 Classic Wardrobe Essentials from Upcycled Clothing!
What crafty spring cleaning tips can you give to a spring cleaning newbie?