I'm so excited that it's summer. The weather is beautiful, and outdoor parties are happening more and more. Whether I'm hosting a potluck or going to a barbecue, dips are my close friend. I love homemade dips for so many reasons. First, they're easy to make. Even ones with a lot of ingredients. You just mix and bake. Second, they make great appetizers because they're easy to eat – just scoop some on a plate and continue to mingle. Third, they're easy to transport. And fourth, they have a homemade touch. Yes, you can easily go out and buy a tub of dip, but where's the fun in that? Homemade dips show that you care. Here are five homemade dip recipes from RecipeLion to make this summer.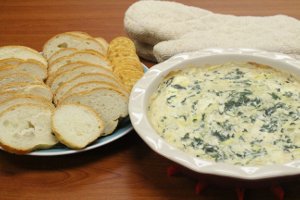 I made this recipe in our test kitchen last week, and it is one of the best dips I've ever had… seriously. I don't mean to toot my own horn, but it's true. My coworkers flocked to the kitchen once it was ready, and it was gone in minutes. It's a very creamy dip that also has a lot of cheese. It went well with French bread and crackers.
This jalapeno popper dip is terrific for spicing things up. And, unlike other dips, this one has a topping! It's made with crushed crackers, which add color and crunch. It's practically a casserole! Adjust the hotness level according to your tastes.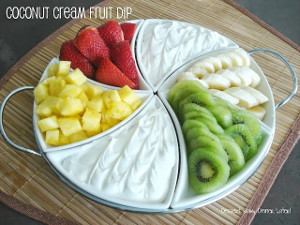 Let's not forget about fruit dips. This three-ingredient dip is sweet and will definitely put you in summer mode. Serve with your favorite fruit: strawberries, pineapple, and melons, to name a few. Tip: for a pretty presentation, serve on a cute tray.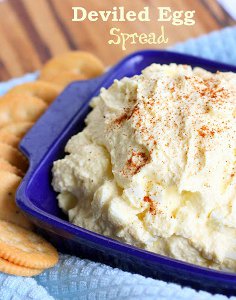 When I first came across this spread, I thought it was a unique idea. But, after I thought about it, it seems pretty logical. It's basically a deviled egg filling that isn't served on an egg. Why haven't we thought about doing this before?! It will make your life easier.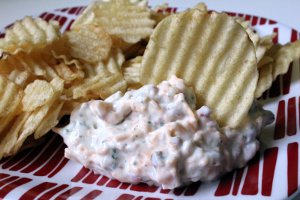 It's easy to go back to the dip table all night long, but this "crack dip" will prevent you from leaving it in the first place. Bacon bits are mixed right in to this creamy spread. What could be better than that?
Do you prefer homemade or store-bought dip?