The turkey was stuffed, the potatoes were mashed, and the pies were slathered in whipped cream. Your Thanksgiving Feast was a massive success! The only problem is…you've got a mountain of leftovers to get through.
Now what?
All you have to do is learn to love your leftovers! Leftovers are practically the best part of Thanksgiving, if you know how to take advantage of them. With these Thanksgiving Leftovers Recipes, we've combined all of the best ways to enjoy the leftovers of your hard labor. A turkey sandwich is good, but you can do so much more than that! Think outside the box!
For example, what about breakfast? No one wants to wake up and eat a heavy Thanksgiving meal first thing in the morning. But, with these clever recipes, like The Cutest Mini Quiches You Will Ever Eat, you can incorporate your holiday meal seamlessly into breakfast. Throw all of your leftover meat and veggies into these bite-sized breakfast treats. They're so easy to make, and absolutely addicting.
When it comes to dinnertime, don't just repeat the same meal you had on Thanksgiving. Mix it up! You've already got all of the ingredients sitting in your refrigerator, why not try your hand at one of these amazing Turkey Pot Pie Recipes? They're amazingly easy to make, and this new form of comfort food will quickly find a place in your heart.
But don't just take our word for it! Take your time to look through our entire list of leftover recipes, and let us know your favorites in the comments below. We're always looking for new and fun ways to enjoy Thanksgiving the second time around!
The Best Ways to Put Your Thanksgiving Leftovers to Good Use:
The Cutest Mini Quiches You Will Ever Eat
Empty-the-Fridge Breakfast Bake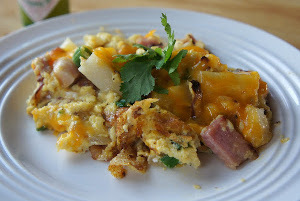 Leftover Mashed Potato Pancakes
Gluten Free Leftover Turkey Casserole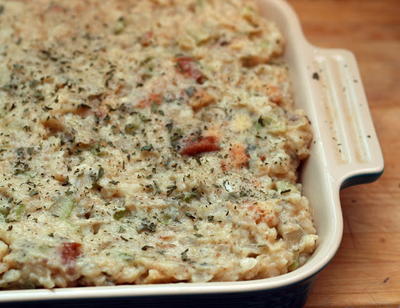 Pennsylvania Dutch Potato Filling
Our Version of Capriotti's Bobbie Sandwich
Copycat Panera Turkey Cranberry Flatbread Sandwich
The-Day-After-Thanksgiving Turkey Sandwich
Turkey Pot Pie + 10 More Pot Pie Recipes You'll Love
What's Your Favorite Way to Enjoy Thanksgiving Leftovers?