Happy Earth Day, fellow cheap eaters and thrifty crafters!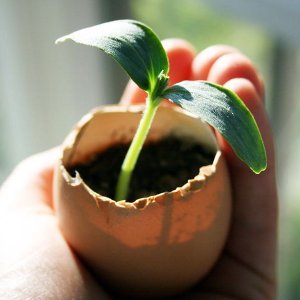 I don't know about you, but I plan on celebrating this glorious day by stepping outside of the office as much as I can (sneakily, of course), taking my dog Brody for a walk or two, and working on some recycled crafts.
I'm not sure if this happens in the circles you run in, but I always have quite a few people ask me questions about Earth Day every year. It's not a giant holiday like Easter or Christmas, so I totally get the confusion. If you're unsure about what Earth Day actually is, here's the quick 411:
1. What is Earth Day?
Earth Day is an annual event where people show their support for environmental conservation and protection. It's a day that's all about loving the Earth and educating others on how best to treat it and protect it. Some get involved with recycling events while others plant trees or flowers. Then there are people like me who turn to recycled crafts and go nuts.
2. When is Earth Day?
This year, Earth Day is on Monday, April 22nd. In fact, like Christmas, Earth Day has a set date. So, next year, Earth Day will be on April 22nd as well! That's easy enough to remember, right?
3. Do I get or have to buy any presents on Earth Day?
Nope! No presents. So take that how you will. However, if you want to think of Earth Day crafts as presents, then yes. Lots and lots of presents!
Speaking of recycled crafts and presents, I've been toying around with making one or a few of the Earth Day ideas below. Are you on the hunt for a few craft projects too? Then you may want to peruse these Earth Day activities (especially if you have kids)!
Can't get enough recycled crafts or Earth Day projects? Check out these collections!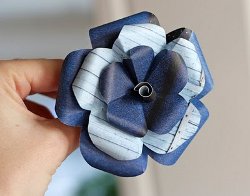 What's your favorite way to celebrate Earth Day?