Can you believe it's already October? It feels like 2014 has just flown right by! With the end of the year swiftly approaching, there are plenty of opportunities to celebrate. Whether you're inviting friends over to watch the big game or you're starting to think ahead to all of the different holiday celebrations on the horizon, there are plenty of reasons you'll need to get in the kitchen. We know that making appetizers for every event can get pretty pricey, which is why we've gathered some of our favorite inexpensive appetizer recipes you'll need to survive the rest of the year.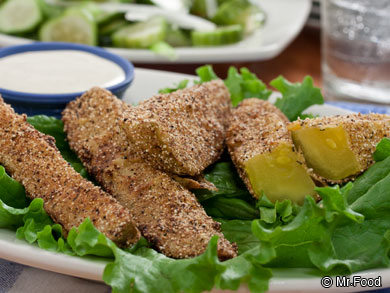 Southern Fried Pickles: Who knew pickles could end up being the star of the party? These easy appetizers are sure to be a hit at any gathering, and we can guarantee that no one else will be bringing along anything quite this unique!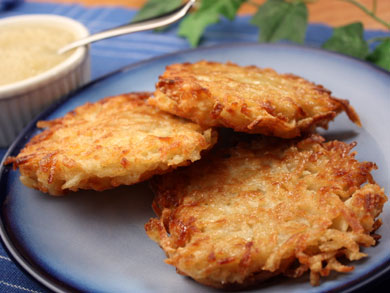 Perfect Potato Pancakes: We love using potatoes as part of our cooking because they're so filling yet so inexpensive. Potato pancakes are a crowd-pleaser wherever we go, so we know these ones will get plenty of attention at your next big gathering.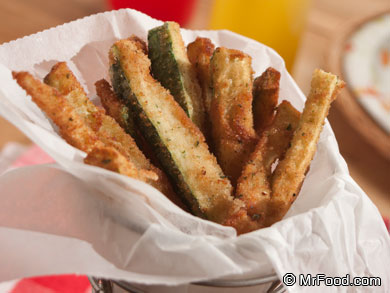 Crunchy Zucchini Strips: Put the last of this year's crop of zucchinis to use with these easy appetizers. We especially love these because they're a healthier alternative to other crispy fried foods everyone loves, so we don't feel guilty about munchin' on 'em all night!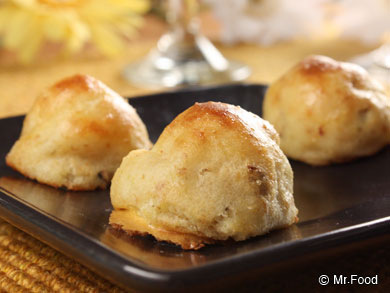 Potato Puffs: If you bought a big ol' bag of potatoes for your Perfect Potato Pancakes, then we've got a few ideas on what to do with the leftovers! Our easy-to-make Potato Puffs are great for kids and adults alike. We love that they're not too messy to eat, which makes them great for parties where people are going to be walking around and mingling with other guests.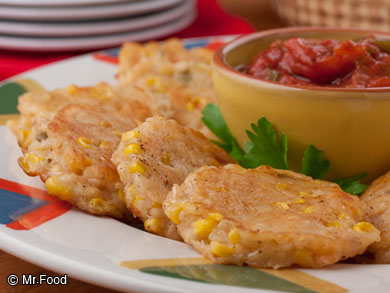 Easy Corn Fritters: We love appetizers that take advantage of seasonal veggies, and if you've got a few extra ears of corn on hand, check out this country-style recipe. We like serving it alongside a container of salsa, but feel free to serve these fritters up as is. They're extra tasty either way!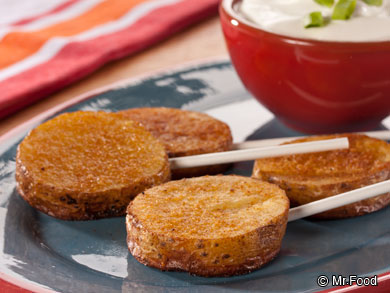 Potato Lollipops: Yup, we're back to our old friend the potato… and for good reason! Not only will these appetizers save you money, but they make for wonderful snacks for the kids. They'll love your reinvented version of a lollipop, and you'll love how easy they were on your wallet!
Plus, if you're looking for some diabetic-friendly appetizers, our friends over at Everyday Diabetic Recipes have a collection of can't-miss bites in their latest recipe collection, Super Easy Appetizer Recipes: 15 Healthy Appetizer Recipes.
What's your go-to appetizer for parties? Let us know in the comments below!