I'll be the first to admit that I'm a pretty big card naysayer. I'm just not a huge fan of them. You go, spend $4-5 on a card that may or may not be funny or heartfelt, your recipient reads it, and then it gets thrown away. If the card isn't super cute, funny, or tear-jerking, I tend to just pile them in a corner of my closet until I no longer feel guilty about throwing them away.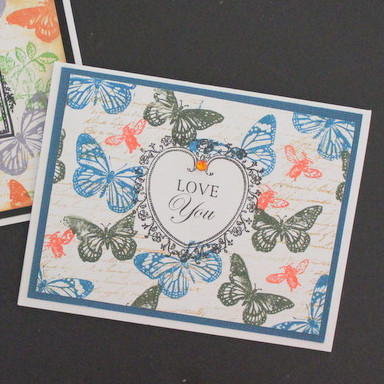 But, while I'm anti-store-bought cards, I'm pro-handmade cards. Especially handmade Mother's Day Cards. Not that I've ever received one (I'm nowhere near close to having children or even getting married), but I feel much better about giving them rather than run-of-the-mill Hallmark cards.
Handmade cards just say "I love you" so much better. They're a gift in themselves because they take time to make. Everyone can appreciate a little craftiness every now and again, not to mention energy.
Though my parents will be in Hawaii for their anniversary over Mother's Day, I'll be sure to have a handmade Mother's Day card waiting for my mom when she gets home. I know she'll love it.
Now, I just have to choose which one I want to make her… I think I'm leaning toward the Colorful Printable Origami Animal Card, but it's just such a tough choice!
Bonus! Adorable Mother's Day Paper Crafts
Handmade Camellias Flower Bouquet
Mother's Day Printable Inspirational Quote Art
Beautiful Paper Gardenia
Cootie Catcher Mother's Day Crafts
Perfect Punch Paper Flower Pin
Summery Citrus Treat Boxes
What do you plan to make for your mom this Mother's Day?
(Don't worry, I won't ruin the surprise!)
Related: Memorable Mother's Day: DIY Party Decor and Brunch Recipe Ideas
Related: Handmade Cards for Cheapskates