When kids start sporting tank tops and shorts because of the summer heat, there is suddenly more room for necklaces, bracelets, and, oh yes!, anklets. There's something about the hot months that make children want to decorate their arm to their elbow in friendship bracelets of every color. We're all for it because the summer jewelry trend is surprisingly budget-friendly. Even two arms, two legs, and a neck full of kids' summer jewelry won't empty the piggy bank. While classic friendship bracelets are a must-have, alternate them with a few of these more creative kids' summer crafts.
Affordable Do It Yourself Bracelets and Rings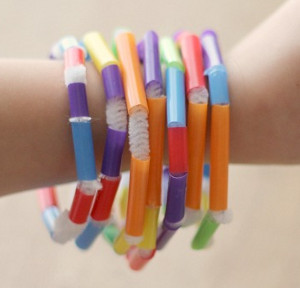 In order to really pile high, you're going to need some help from inexpensive yet awesome do it yourself bracelets and rings. You can't go wrong with this collection, so pick one or wear 'em all!
Do It Yourself Necklaces on the Cheap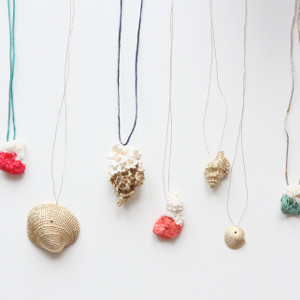 Don't let your neck feel left out. Decorate it too with these darling necklaces that look like a million bucks (but cost nothing of the sort). Since you'll be on a kids' summer crafts kick, but your neck is only so big, make some do it yourself necklaces for friends, family, or whomever will accept.
BONUS: Kids' Friendship Bracelet How To!
The ever-famous friendship bracelet has been around for a while (and for good reason). They're fun to make, they look awesome, and they cost mere pennies. How does everyone know how to make them, though? They come here, of course!
 Did you make friendship bracelets when you were younger?